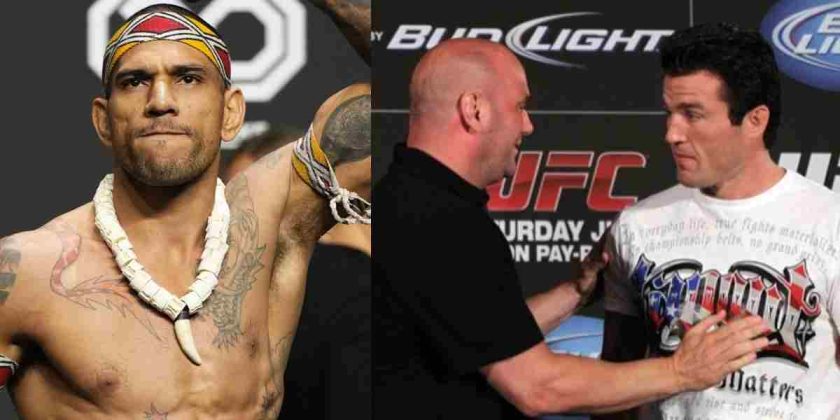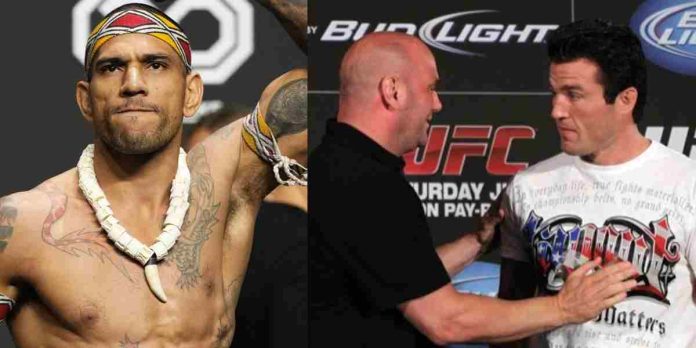 Dana White has said that Alex Pereira won't get an immediate light heavyweight title shot, whereas Chael Sonnen won't really mind if he gets one.
Pereira started his UFC career at middleweight, and with only three wins, he earned a middleweight title shot thanks to his rivalry with Israel Adesanya from their kickboxing days. At UFC 281, the Brazilian pulled off a comeback victory by knocking his arch-rival out in the fifth round, whereas the Nigerian-born New Zealander avenged his loss by knocking Pereira out cold at UFC 287.
After his loss to Adesanya, Pereira revealed that he will be moving up to light heavyweight, with Jamahal Hill expressing his willingness to fight him.
Dana White And Chael Sonnen On Alex Pereira
During the UFC Kansas City post-fight press conference, Dana said that Pereira won't be getting an immediate title shot, and will have to work his way into title contention.
"You put him in title contention and then he has to beat someone to even be considered in title contention," Dana said. "He's got to move to 205 and beat a real guy, so that's what we're looking at right now, getting a real guy."
Chael Sonnen however thinks Pereira is only one big win away from getting a light heavyweight title shot, but he also won't mind if he gets an immediate title shot against Jamahal Hill.
"I don't think that Pereira there wouldn't be a huge problem up here was just to go to 205 and go right against Hill," Sonnen said. "That wouldn't be a huge problem there you got some explaining to do but it could definitely be done. I just share for you that Pereira is likely no more than one win away from being in that main event title fight with whoever happens to have the belt at that time."
Does Alex Pereira deserve an immediate light heavyweight title shot?