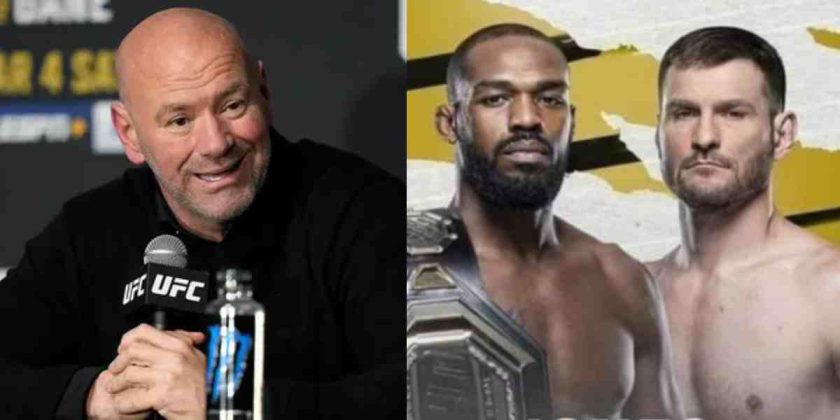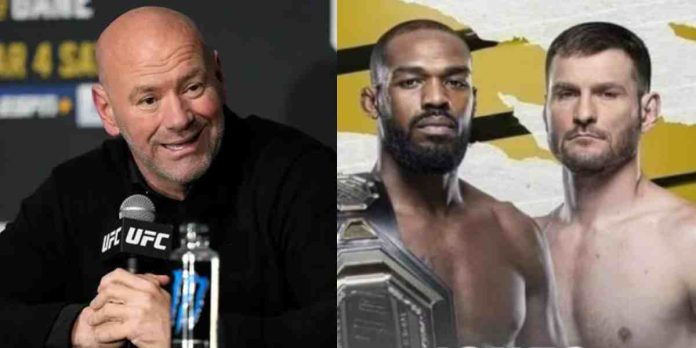 Dana White has revealed that things are moving in the right direction as far as a heavyweight title fight between Jon Jones and Stipe Miocic is concerned.
Jones made a successful return to the Octagon at UFC 285, where he defeated Ciryl Gane to win the vacant heavyweight title. In his post-fight Octagon interview, the New York native called out Miocic, who is widely regarded as the greatest heavyweight of all time.
In a series of recent tweets, Jones teased a retirement fight against Miocic inside Madison Square Garden in New York City in the summer.
"How cool would it be to spend my retirement fight dominating the greatest heavyweight of all time, in my home state at Madison Square Garden?" Jones tweeted.
According to Dana, talks with the two parties are going pretty well.
"As far as I know everything is good and hopefully we have a fight with him and Stipe very soon," Dana told reporters at the UFC Kansas City post-fight news conference. "That's where we'd like to do it."
When asked about one of his past interviews where he revealed that he wasn't communicating a lot with Jones, Dana blamed the media for spinning his words to stir controversy.
"That was totally blown out of proportion," Dana White said. "This is what you guys do. I say something, you blow it way out of proportion. I said all the build up and lead up to that fight, all this Jon Jones (coverage), then poof, he's just gone.' Then I don't know what Stipe said, then it turns into f***ing drama. There's no drama here. So I guess Jon's back, huh? He doesn't disappear anymore. It's so f***ing easy to create drama in this sport, it's f***ing insane."
Who would win a potential heavyweight showdown between Jon Jones and Stipe Miocic?