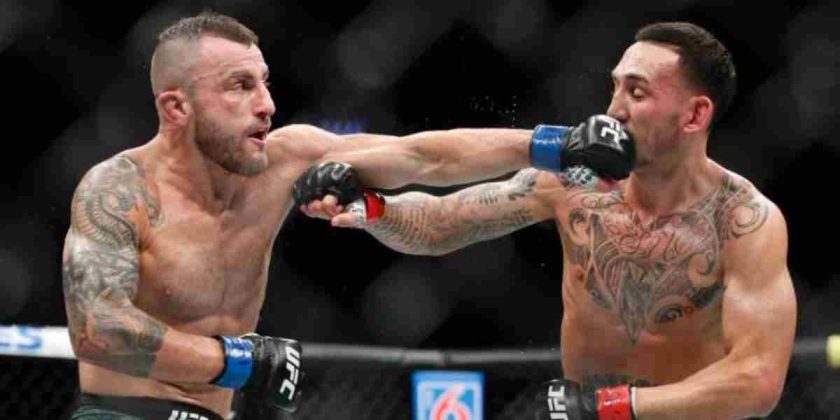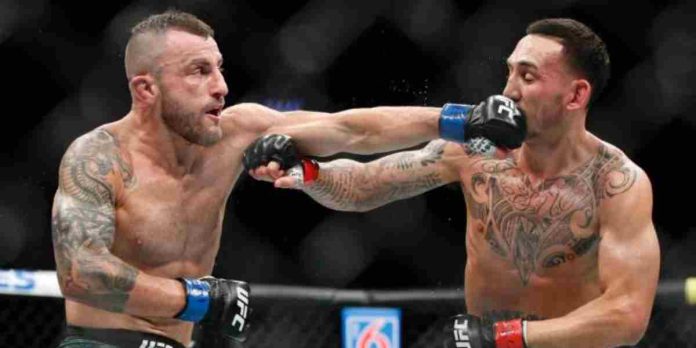 Alex Volkanovski believes he can cement himself as the featherweight GOAT with a third win over Max Holloway this weekend at UFC 276, but the Hawaiian thinks neither he nor the Aussie has done enough to surpass Jose Aldo.
Volkanovski holds two victories over Holloway, at UFC 245 where he won the featherweight title and at UFC 251, where he defended it by a controversial split decision. With a third win this weekend, 'The Great' believes he will cement his legacy as the division's GOAT. 
Holloway believes Aldo is still the greatest featherweight of all time, with a divisional record of seven title defences. Both 'The Blessed' and Volkanovski have successfully defended their title three times.
Max Holloway On Featherweight GOAT Debate
Speaking to the media ahead of UFC 276 (as transcribed by MMA Junkie), Holloway said that he believes Aldo is still the featherweight GOAT, although he and Volkanovski aren't very far behind.  
"A lot of fans, a lot of people are saying it (the winner at UFC 276 will be GOAT)," Holloway said. "Do we forget the man Jose Aldo? The man got eight title wins. I have five title wins. Until someone can beat his records as a champion with the eight title wins, then they can consider themselves the GOAT in featherweight. I got five to get here. To get Alex for my sixth title win. That's just the cherry on top.
"It's cool I've got the wins, but the title defenses are the title defenses. That is the actual record. He got eight title wins, I've got five. We're not that far behind him. Hopefully, I can catch him, we'll see what happens. He's the GOAT, bro. You can't take it away."
Who do you think will win the featherweight title trilogy between Alex Volkanovski and Max Holloway at UFC 276?