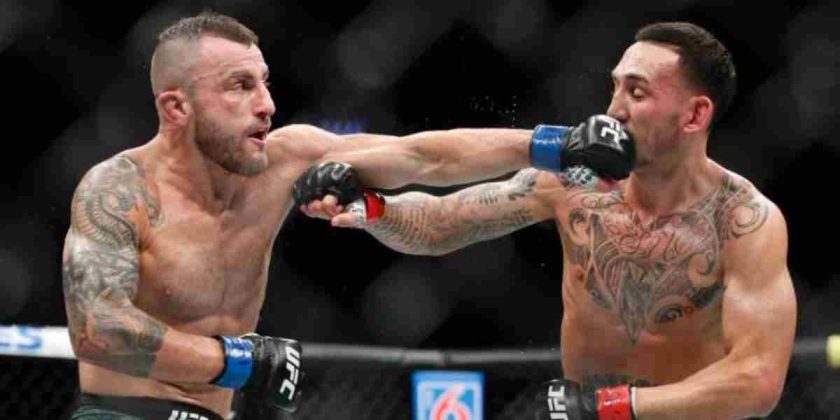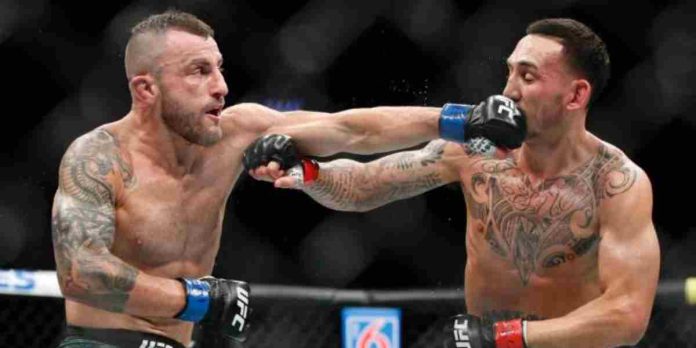 Max Holloway believes he's a better fighter than Alex Volkanovski, despite losing thrice to him.
Holloway will face rising featherweight contender Arnold Allen at UFC Kansas City, but even with a win against the Brit, his chances of earning a title shot are few and far between. That is because he has lost thrice to Volkanovski, with his most recent loss coming at UFC 276, where he was picked apart.
Despite three losses, Holloway believes he's a better fighter than Volkanovski and that he is more than willing to lock horns with the champion for the fourth time in their careers.
Max Holloway On Alex Volkanovski
Speaking to the media ahead of his fight against Allen (as transcribed by ESPN), Holloway said that he wouldn't be fighting he didn't think he was the best in the world.
"I do believe I am a better fighter than Alexander Volkanovki," Holloway said. "If I didn't believe I was a better fighter than him, then why I am fighting in the same weight class as the guy? Ask anybody who lost to anybody, do you think you are a better fighter than this guy? Of course, they are going to say (yes).
"Once we start saying no I think (he is better), once you get the acceptance that this guy might be better than me, than you don't belong, you should retire. Guys don't understand that."
Alex Volkanovski is scheduled to defend his featherweight title against interim champion Yair Rodriguez at UFC 290 in July.
Do you agree with Max Holloway?