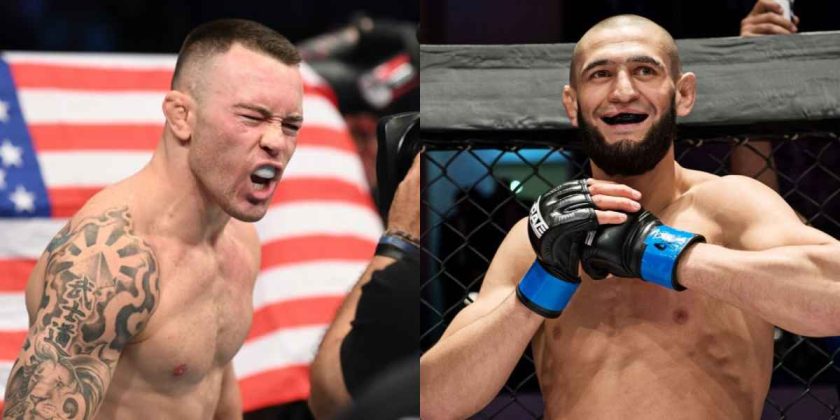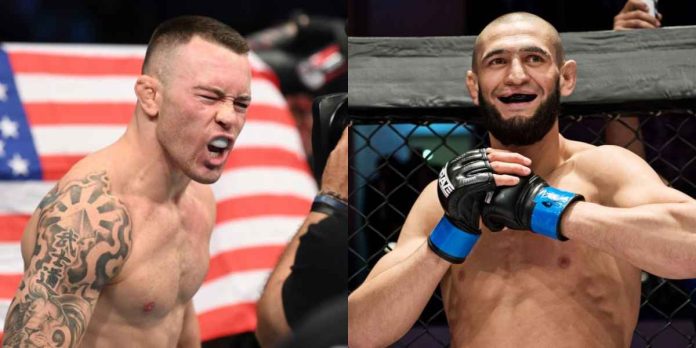 Khamzat Chimaev thinks he knows why Colby Covington will jump the line for a welterweight title shot against Leon Edwards.
Chimaev, who is rumored to fight Kamaru Usman in October in Abu Dhabi, is far from getting a title shot after making a mess of his proposed welterweight main event with Nate Diaz at UFC 279, where he missed weight by more than seven pounds.
When he started his UFC career, Chimaev was one of Dana White's favorite fighters, but their relationship is in a bit of limbo right now, especially with the UFC president recently claiming that 'Borz' hasn't fought due to personal issues, and the latter denying it.
The fact that Chimaev hasn't had a fight in nearly a year has made him believe that the UFC probably doesn't want him to get his hands on the welterweight title. But all of it makes little sense when you take into consideration the Swedish-Chechen's move up to middleweight.
Nonetheless, Chimaev thinks Covington, who will face Edwards next, doesn't deserve a title shot and 'Chaos' is only getting one because he's American.
"I don't know what UFC wants to do," Chimaev said on his YouTube channel. "They give it to Colby that chance. When he win his last fight? I don't remember. Who did he win against? Nobody. He's a nobody, he wins against nobody. Usman broke his chin two times. He knocked down that guy. He is s*** and they give that chance for him because maybe he's from USA. They want the belt for him. I'm from Sweden, I live in Dubai, so maybe they don't want to give that belt to me. So, only that thing I see. I don't know what else. Maybe they have good plans for me, I don't know. I trust that guys, so we'll see."
Do you agree with Khamzat Chimaev?