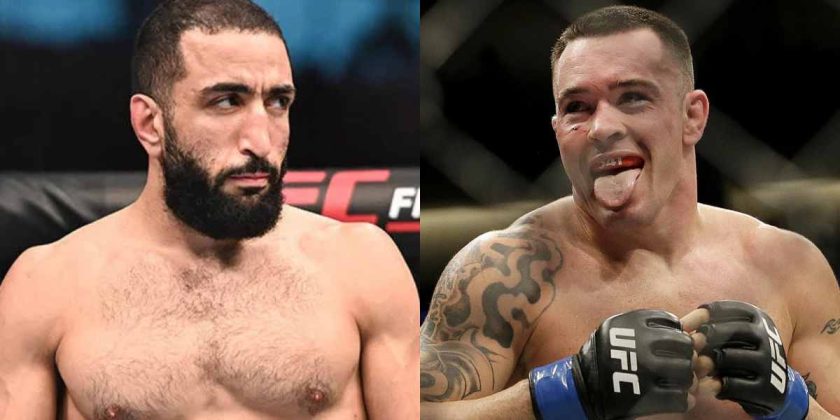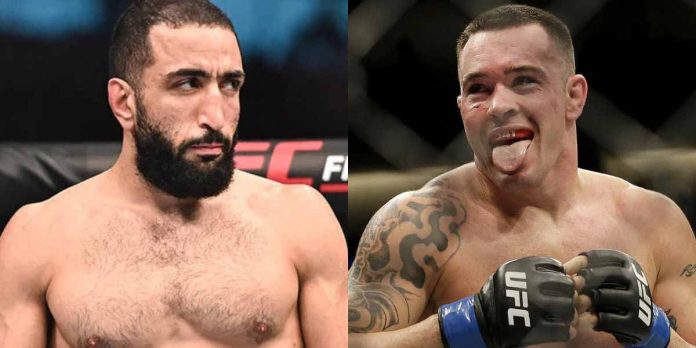 Belal Muhammad thinks Colby Covington is making desperate moves to keep a hold of his number one contender's spot.
Covington last fought at UFC 272, where he beat Jorge Masvidal by a comfortable decision, and is now expected to face Leon Edwards in a welterweight title fight. Muhammad, who is on an impressive winning streak with his most recent victory coming against Gilbert Burns at UFC 288, believes he deserves to fight for the title, and he thinks even 'Chaos' knows that deep down.
Belal Muhammad On Colby Covington
Speaking to MMA Fighting, Muhammad said that Covington is making desperate moves, like talking trash in interviews, because he's afraid of losing his title shot.
"I think Colby is nervous," Muhammad said. "He saw me win this fight, and he's like, 'Oh crap, maybe I'm losing my shot, maybe Dana White will change his mind,' or something like that, especially if Leon wants to fight in Abu Dhabi.
"But I think he sees that I just won this fight and the world sees I'm on a 10-fight winning streak, took a fight on three weeks' notice, went out there and beat the No. 5 [ranked] fighter in the world. [Colby's] last win is against No. 12 in the world, and he couldn't finish him and he almost got knocked out. So now he's like, 'Let me do 10 interviews in a row real quick and try to get some headlines.' He's getting a little bit desperate, and that's what I like. I like that little fear in him."
Do you think Belal Muhammad deserves to fight for the welterweight title over Colby Covington?