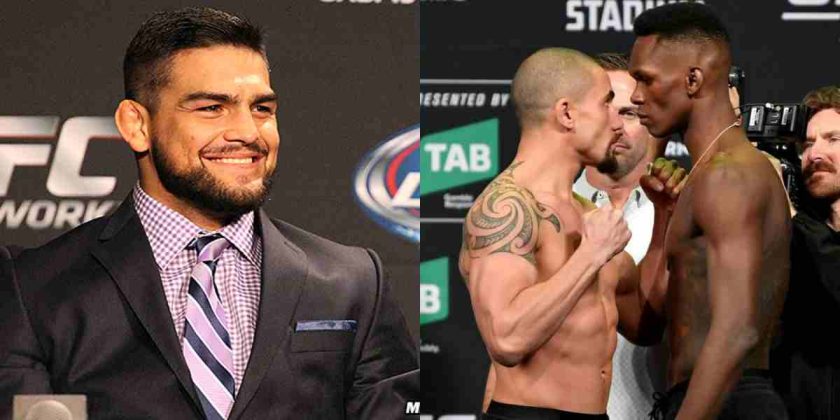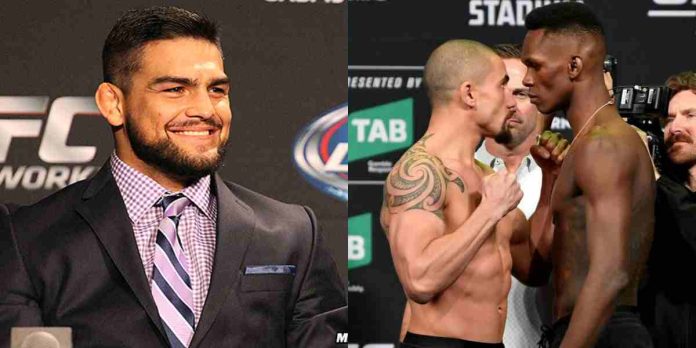 Kelvin Gastelum has revealed whether it was UFC middleweight champion Israel Adesanya or Robert Whittaker who was his toughest opponent.
Adesanya will defend his middleweight title in a rematch with Whittaker on Saturday night at UFC 271. In their first fight at UFC 243, 'The Last Stylebender' knocked his arch-rival out in the second round to win the belt. The Nigerian-New Zealander is the favourite to win again at UFC 271, but Gastelum believes 'The Reaper' has his chances as well.
Gastelum has fought both men involved in the UFC 271 main event. He fought Israel Adesanya in a five-round war at UFC 236, where he lost by unanimous decision, before fighting Whittaker at UFC Vegas 24, where he lost by unanimous decision as well.
Kelvin Gastelum On Adesanya vs Whittaker
During the UFC 271 live weigh-in show, Gastelum revealed Whittaker was a tougher fight for him than Adesanya, and that if the Aussie operates at the same level as he did against him, he may be able to take the belt home.
"After my last fight with Rob Whittaker, I've never been that dazed, kind of scratching my head," Gastelum said. "Like, 'Man, this guy was really better than me today.' And I really didn't see an opening. And he was just much better. I just had never felt that in a fight before. And not even against Adesanya, did he make me feel that way. I think Robert Whittaker was just operating on a different level. And I think if he can continue operating at that level, then I think he may be able to take it."
Who do you think will win the UFC 271 main event between Israel Adesanya and Robert Whittaker?
See also: