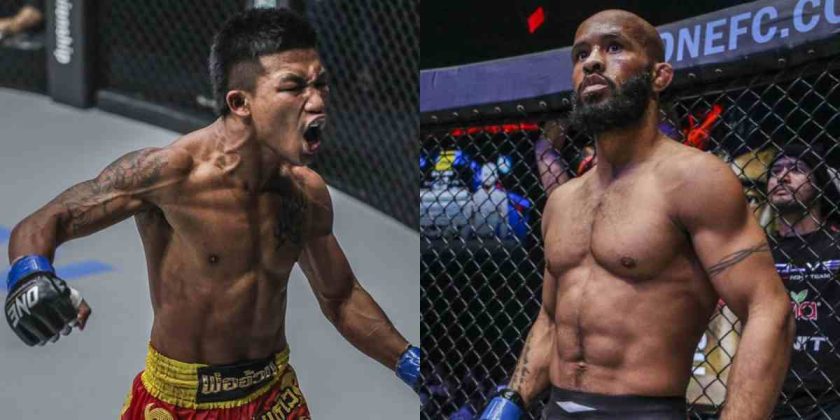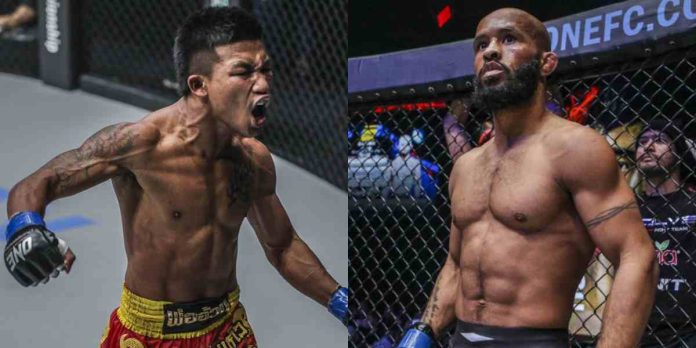 Jarred Brooks has given his thoughts on the special rules contest between Muay Thai sensation Rodtang Jitmuangnon and the former UFC flyweight champion Demetrious Johnson, set to go down at ONE: X on March 26th.
The contest between the two phenoms is set for four, three-minute rounds alternating between Muay Thai and MMA rules. The first round will be under Muay Thai rules, which will favour Rodtang as he will come out all guns blazing looking for a knockout. Instead of trying to survive the Muay Thai rounds, Johnson has said that he will fight fire with fire and put on a show for the fans.
Jarred Brooks Predicts Rodtang vs Johnson
A number of professional fighters believe Johnson will have a really tough time during the Muay Thai rounds. Speaking to The AllStar however, Brooks said that Rodtang will find it hard to land his shots on the former UFC flyweight champion because he's very smart and has excellent movement.
"Rodtang definitely has a disadvantage," Brooks said. "He's been working on his sprawls and jiu-jitsu, which I don't think he's ever done. So, you've got somebody miles ahead of him. And you got Demetrious, Demetrious isn't no slouch on his feet, man. He has movement. And a lot of those Muay Thai guys are just right in front of you looking to elbow or kick each other and see where it goes from there.
"Demetrious is super smart, and he uses his movement…and the only way I see Rodtang winning is if he caught him with a really hard hook. Like a really, really hard hook or a straight elbow or something like that. I don't really see Rodtang as a threat to Demetrious as much as Demetrious being a threat to Rodtang."
Brooks continued by saying that he believes Johnson will survive the first round, and choke Rodtang out in the second round, which will be contested under MMA rules.
"I think Demetrious is probably going to choke him out, and in the first round, Rodtang is gonna get really pissed off, and he's going to be doing that (imitates how Rodtang teases opponents to fight in the Circle)," Brooks said. "If Demetrious plays into that, Rodtang is gonna hit him really hard. And it's not going to be good for Demetrious. But If Demetrious doesn't play that game and gets past the first round, then yes."
Do you agree with Jarred Brooks?
See also: