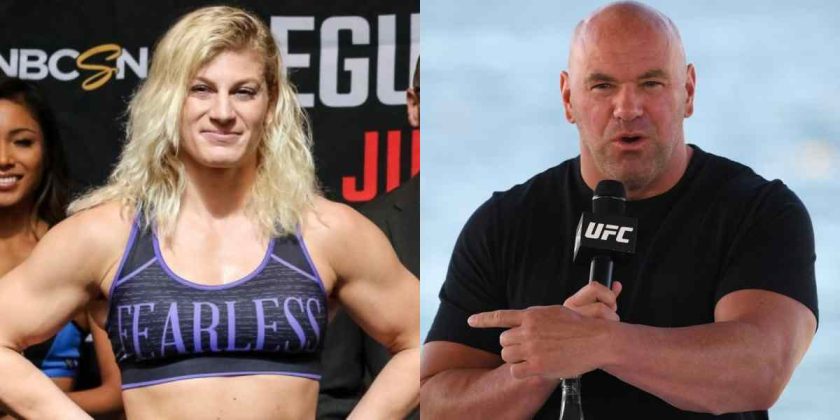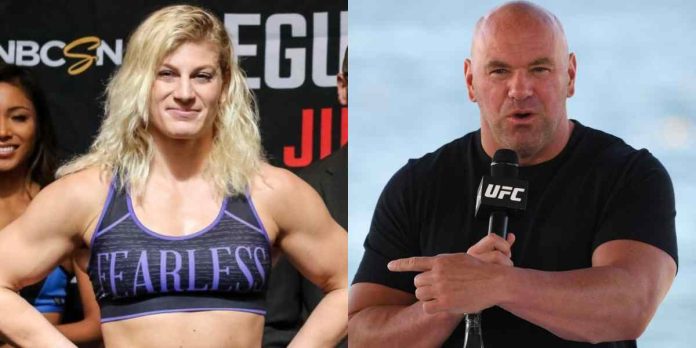 Kayla Harrison is determined to cement her legacy as the greatest fighter of all time, no matter what anyone, including Dana White, has to say.
Harrison will fight Taylor Guardado for the lightweight title and the $1 million prize in the main event of Wednesday's PFL event, set to take place at the Seminole Hard Rock Hotel & Casino in Hollywood, Florida. The bout will be the two-time Olympic gold medalist's final fight on her current PFL contract.
Dana's Thoughts On Harrison
Many speculate Harrison's next home would be the UFC, but Dana doesn't seem very interested in signing her, at least for the time being. Speaking to TSN, the UFC president said that the Judoka should stay in the PFL.
"If I was her, I'd stay right where she is and keep picking off the people over there," Dana said. "I would stay there [in the PFL] and keep fighting the type of women she's fighting there before I would come here and fight an Amanda Nunes. That's for damn sure."
Harrison Responds To Dana
Speaking to the media on Monday (as transcribed by MMA Junkie), Harrison said that she doesn't care much for Dana's opinion.
"Thanks for the advice, Uncle Dana, I appreciate you," Harrison said. "My job is going to focus on October 27th. I really don't care what other people have to say about me or my career, my choices, or my options. I'm going to do what's best for me, and that's it. That's what he does. That's his job. I'm gonna talk about how I'm the greatest of all time, and he's gonna talk about, 'Well, calm down. No, you're not.' This is a game. This is a business. The difference is I really am gonna be the greatest of all time. He's gonna see."
How do you think Kayla Harrison would fare in the UFC?
See also: