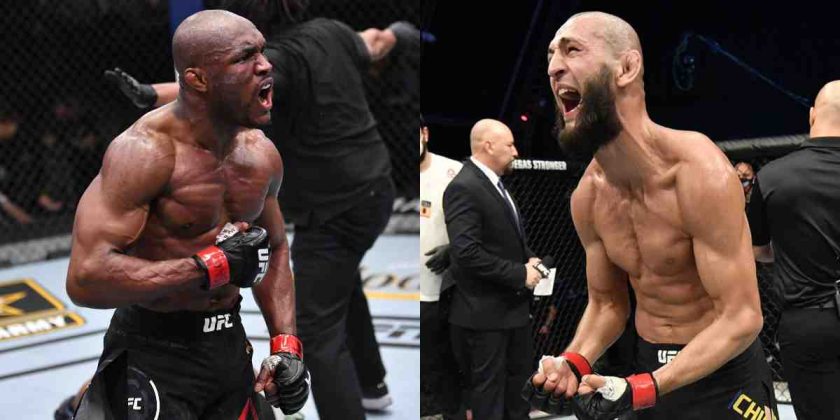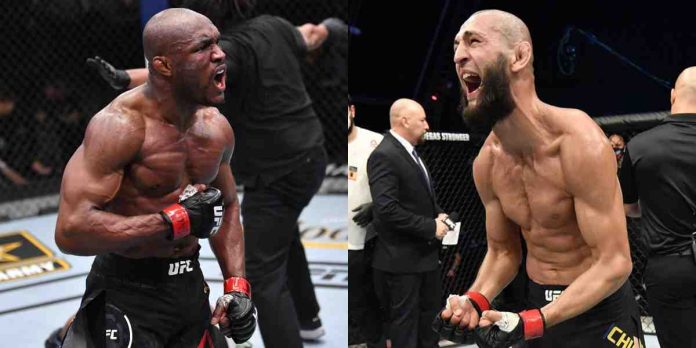 UFC welterweight champion Kamaru Usman has praised Khamzat Chimaev for his performances inside the Octagon, but believes it's too early to talk about a potential fight between the two.
Chimaev made a stunning return to the Octagon at UFC 267, where he finished Li Jingliang in the first round to improve his UFC record to 4-0. The ease with which he dispatched 'The Leech' has many people wondering how a potential fight between 'Borz' and Usman would play out.
Usman, who is set to defend his title in his rematch against Colby Covington at UFC 268 on Saturday, doesn't have Chimaev on his radar for now, however.
Usman's Thoughts On Chimaev
During the UFC 268 media day (as transcribed by MMA Fighting), Usman praised Chimaev, but said that it's too early to talk about a potential fight with him.
"First and foremost, he's done a tremendous job with the opposition he's been presented with," Usman said. "No shame in that. He's doing great. I like it. I love all the hype that's been there. Let's all be honest, life is not fair. We learn that as kids. Life isn't fair, so I know some guys get a faster push, some guys don't. It is what it is. More power to him. He's doing a phenomenal job with the position that he's being put in. Hats off to him.
"As far as me [fighting him], you know I'm in a point in life to where I understand how much this takes from you. I've been nine weeks now away from my daughter, and FaceTime does help, but it doesn't do it justice, as far as being there each and every day. So obviously I don't know how much longer I'm willing to do this. They have to make sense for me now. If he's able to get there, then we'll talk about it at that point."
Do you agree with Kamaru Usman?
See also: