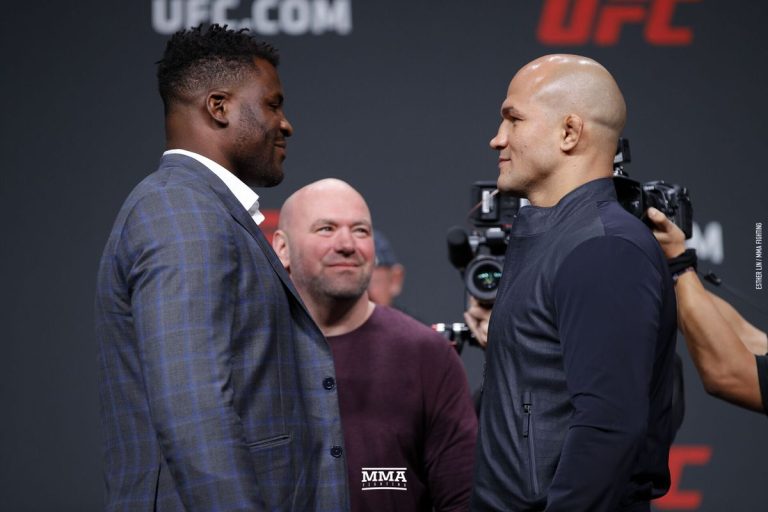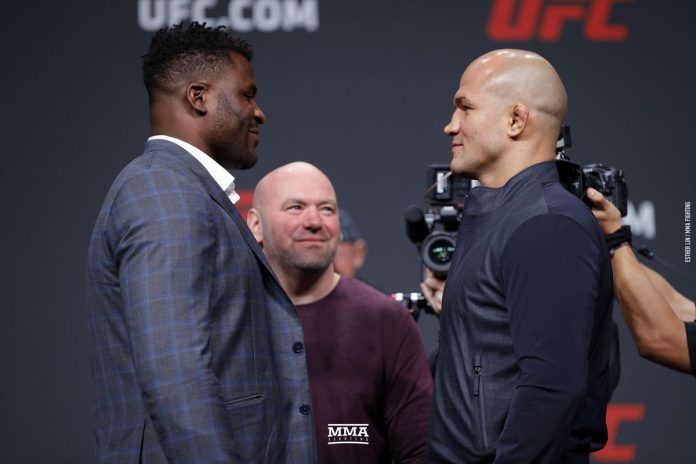 Junior dos Santos believes Francis Ngannou's selflessness is a breath of fresh air in mixed martial arts.
Ngannou, who parted ways with the UFC in January, recently announced his signing with the PFL, where apart from being a fighter, he'll also offer his duties as the president of PFL Africa, and get the opportunity to compete in boxing. The Cameroonian's opponents will also get a guaranteed two million dollars to fight him.
Junior dos Santos Praises Francis Ngannou
Speaking to MMA Fighting's Trocacao Franca, dos Santos said that he's proud of Ngannou for sticking to his guns and breaking barriers.
"Ngannou's actions are admirable because you know for sure it comes from a person that has values and won't change those values for small gifts of whatever it may be," Junior dos Santos said. "Why did anything like this never happen before? Because people focus on themselves first. [They say], 'I'll get something for me and screw the rest.' It didn't feel that way with Francis Ngannou. It felt important for him to make a difference.
"MMA fighters and martial artists, in general, are very happy to hear what he's saying. To see him open new doors and break barriers that were always there, and no one questioned — he's questioning them, and he's managing to break many of them. This is so cool of him."