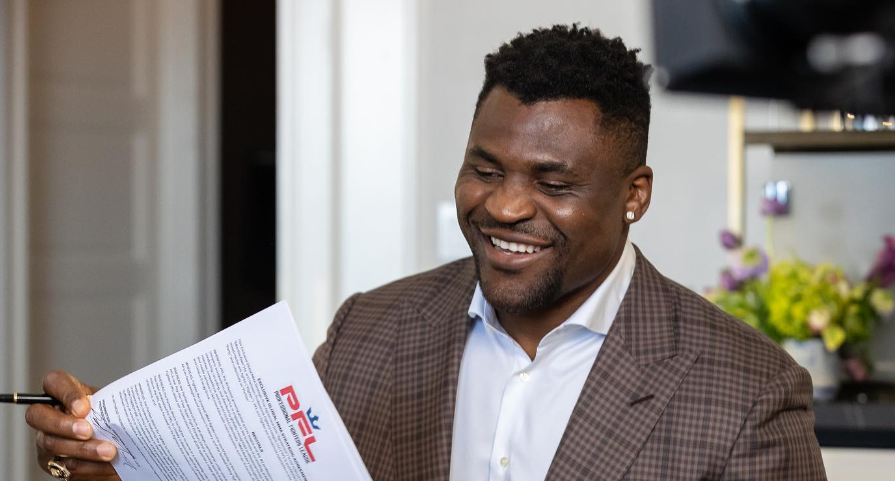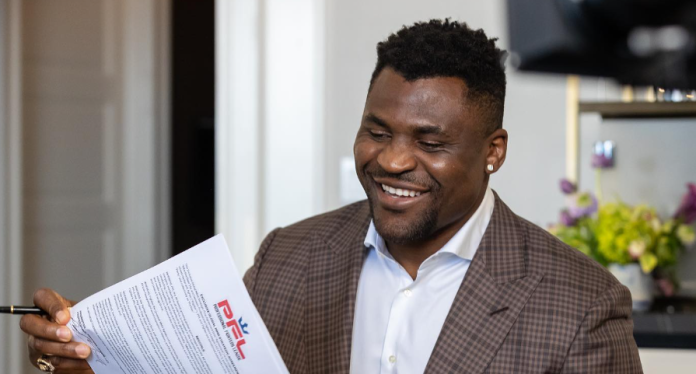 Francis Ngannou is not a businessman, he is THE BUSINESS, man.
The former UFC heavyweight champion has officially signed with the PFL, nearly four months after parting ways with the UFC, and his current deal is worth millions. According to the two parties, it's not a regular fighter contract, but a strategic partnership that both will benefit from in the longer run.
For a start, Ngannou will make his mixed martial arts debut in 2024, with a boxing match co-promoted by the PFL taking place this year, but there is a lot more to the deal than just that.
"Let's just say, all-in my deal with PFL is more than anyone else offered," Ngannou told New York Times. "The past few months have been a very interesting time to understand and see the landscape but I'm very excited about this deal with the PFL because they basically showed what I was expecting.
"They didn't just show up as a promotion that was looking for a fighter, but really came as a partner that sees more value in you as a person."
As part of the deal, Ngannou will become the president of PFL Africa, as the promotion plans to become the first major MMA organization to make its entry into the continent. Ngannou will also be part of the PFL advisory board where he will represent fighters' interests.
The deal provides him the freedom to pursue boxing as well as take up MMA fights in the super fight category of the PFL. Moreover, whoever Ngannou fights will get a guaranteed $2 million, whereas his salary will be a lot higher.
What do you make of the deal between Francis Ngannou and the PFL?