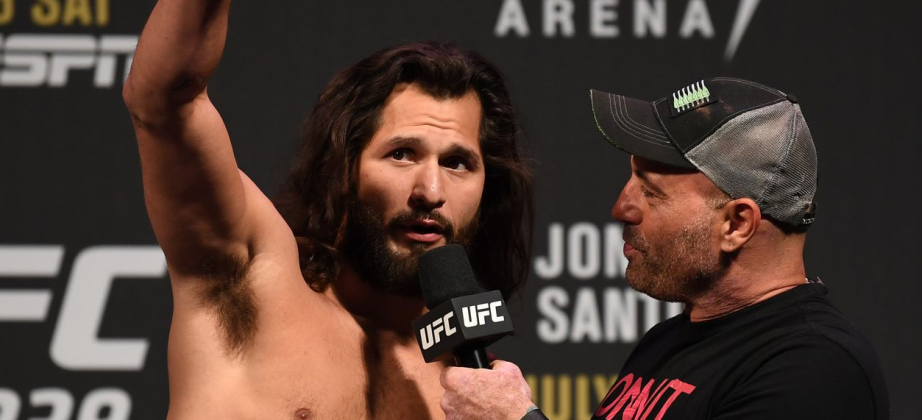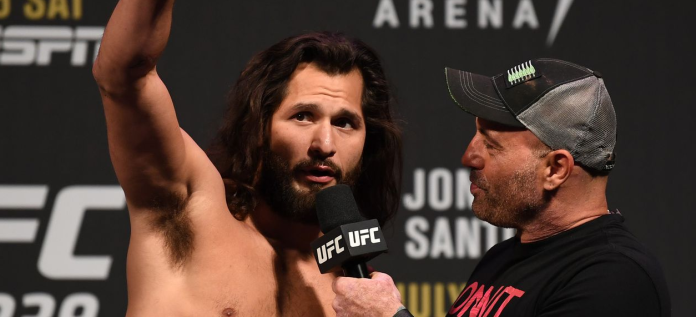 Jorge Masvidal has responded after Joe Rogan said that he's on another level compared to the guys Georges St-Pierre fought during his time.
In a recent episode of The Joe Rogan Experience podcast, Rogan was full of praise for Masvidal, saying that he's one of a kind and that he'd have given Georges St-Pierre a run for his money if he was fighting at the highest level during the consensus welterweight GOAT's time. The UFC's top analyst further added that the guys Kamaru Usman defended his title against, including Masvidal, Colby Covington, and Leon Edwards are far better than the fighters GSP fought back in the day.
The comments have caused quite a stir on social media, with many, including Chael Sonnen, speculating that Rogan was under the influence when he made those comments. Masvidal couldn't be happier, however.
Jorge Masvidal On Joe Rogan
In a recent interview with MMA Junkie, Masvidal thanked Rogan for his comments by calling him a true connoisseur of the sport.
"Joe's been watching the sport forever, and he truly is like an encyclopedia," Masvidal said. "I was just with Joe, I got back from Texas. We're like talking boxing and there's not a name that I threw out that this guy doesn't know and hasn't digested 20 fights of this individual. Every fight, every fighter that I brought up, he's like, 'Yeah, I remember so-and-so, he took him out in the seventh round.' He's just an encyclopedia of wealth for the sport.
"So, for him to consider me one of the better fighters to have ever lived is – f*** man, that's a real-life notch for me right there, man. That guy, I consider him a f***ing true connoisseur of the sport. He calls it the way he is and stuff in fights. I don't think he's a biased dude, man. So, I really enjoy his commentary as well. I just feel like that's f***ing awesome that he put me up there like that."
Masvidal last fought at UFC 272, where he lost to Colby Covington. He is scheduled to face Gilbert Burns at UFC 287.
What do you make of Joe Rogan's comments about Jorge Masvidal?