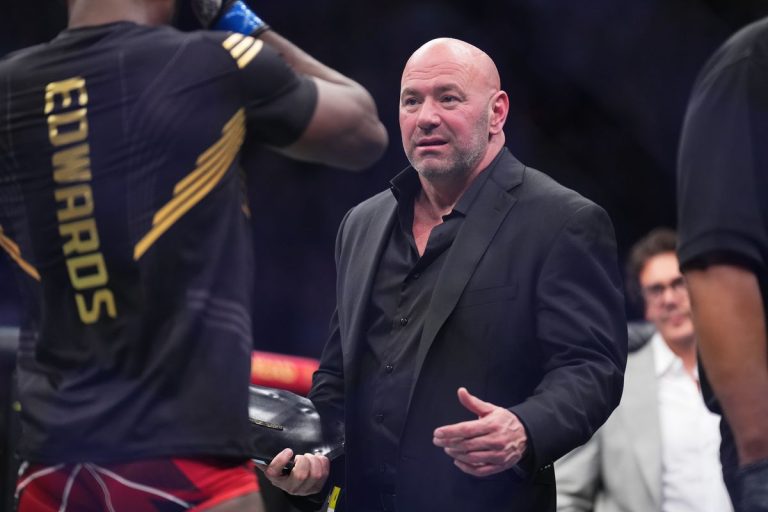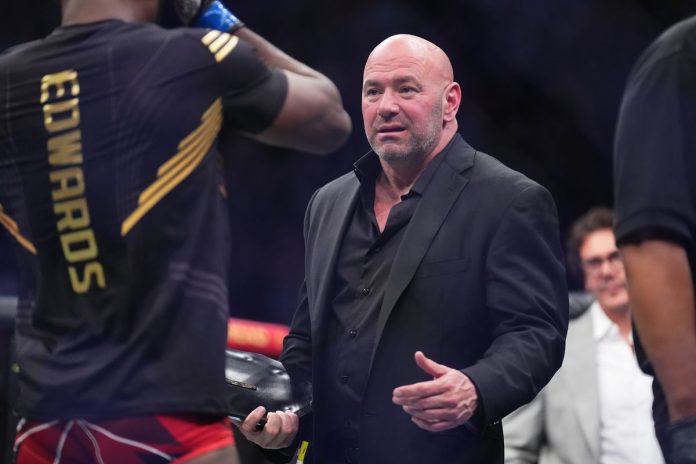 Dana White has said that he doesn't blame Leon Edwards for not wanting to fight Colby Covington, but he doesn't really have a choice.
Colby made a surprise appearance during the UFC 286 weigh-ins, where it was announced that he will serve as the backup for the welterweight title fight between Edwards and Kamaru Usman, which the Brit won by a majority decision. After the fight, Dana announced that Covington will fight for the title next, something that didn't sit well with 'Rocky', who said 'Chaos' shouldn't be allowed to skip the line when there are other deserving contenders, like Belal Muhammad, who also expressed his frustration over the UFC's decision.
Dana White On Leon Edwards
During the UFC San Antonio post-fight press conference (as transcribed by MMA Junkie), Dana responded to Edwards' comments by saying that he understands why the reigning champ is opposed to the idea of fighting Covington, but that is the way forward whether he likes it or not.
"Listen, it's not like I'm a big, 'Oh Colby.' – Colby Covington deserves this shot at the title," Dana White said. "I don't blame Leon. Leon just got through Usman twice and now he's looking at another wrestler now with a funky style that's tough to deal with. When you become the champ, everybody's coming after you. All the straight killers are coming after you for the next three times a f***ing year, you're faced with nothing but the baddest dudes in the division.
"If you look at Usman and what he did – Usman ran through that division twice. Usman's one of the greatest of all time. Leon just beat him twice. You're the man, Leon. You're the guy. And everyone's coming after you, and it's going to be Colby next."
What do you make of Dana White's comments about Leon Edwards?