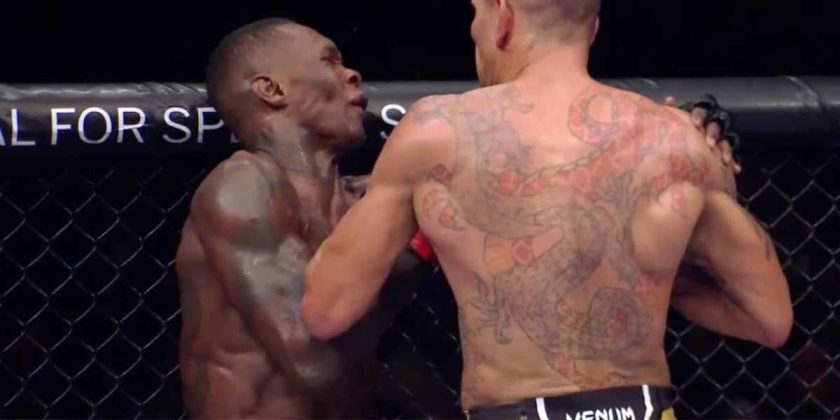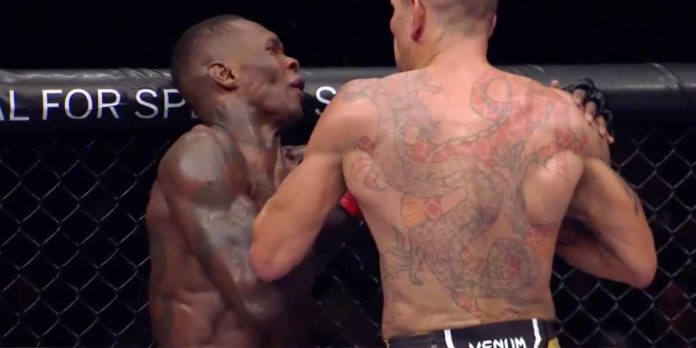 Israel Adesanya learned an important lesson after suffering his first MMA and third career loss to Alex Pereira at UFC 281.
Adesanya put his middleweight title on the line against Pereira at UFC 281, where he had things under control up until the fifth round, when the Brazilian pressed him against the cage and rattled him with a clean left hook that sent him packing. After the fight, 'The Last Stylebender' received a lot of criticism from fans and even some of his peers. To deal with his mental health issues following his loss, the former champ hired a professional therapist. That has helped him deal with criticism a lot better.
Israel Adesanya On Alex Pereira Loss
In a recent interview with The Rock (as transcribed by Middle Easy), Adesanya said that the Pereira loss taught him to focus on the bigger picture instead of reacting to little things.
"I'm already motivated to whoop this guy's ass but that was a bit, something else happened two weeks ago, some idiot [Dricus Du Plessis] said about you know, African fighters I don't want to give him any attention, right? Yeah, but, I didn't, I don't react that's one thing if I tell anybody don't react, respond," Adesanya said. "That is one of the things I learned through therapy that really benefited me because a lot of men in this day and age, they just react, something happens they tweet about it, or they go stab someone or they get into a fight and they hurt themselves. Just don't react. Take your time, and internalise that motion and response. So for me, I internalise that I was like, that's weird. Like, why are you so obsessed with me?"
When asked about his title rematch against Pereira, which will take place at UFC 287, Adesanya said that he knows he's the better fighter and he will beat him this time around.
"Benefits from this loss? I have nothing to lose," Adesanya said. "That's the best thing I can say, I have nothing to lose. The worst has already happened. So it's like, what's he going to do it again? The worst has happened. I'll tell you one thing, I know how to beat this guy. I know in my heart I know how to beat he knows I know how to beat him. Yeah, that's the thing."
Who do you think will win the middleweight title rematch between Israel Adesanya and Alex Pereira at UFC 287?