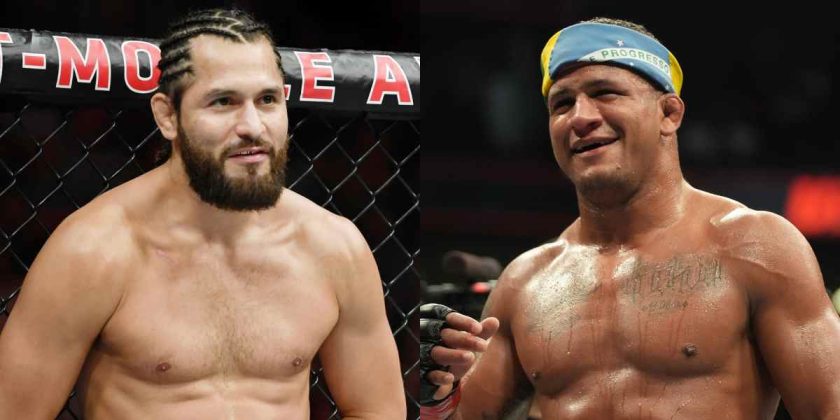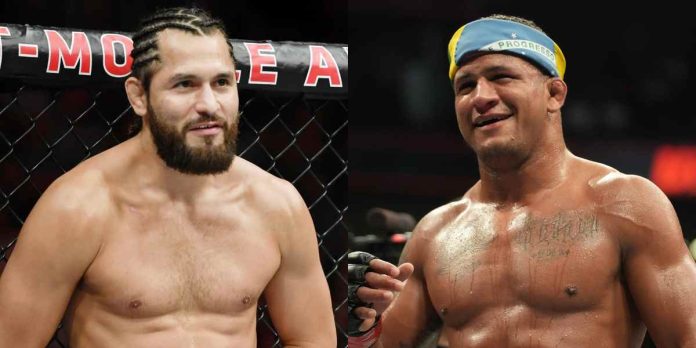 Jorge Masvidal is down to fight Gilbert Burns, but doesn't want the Brazilian to go out of his way to secure a fight between the two.
Masvidal is currently on a three-fight losing streak, with his most recent loss coming at the hands of Colby Covingon at UFC 272. Burns is coming off a unanimous decision loss to Khamzat Chimaev in their all-out war at UFC 273. Both men are eager to return to winning ways, and want to return to the Octagon as soon as possible.
Burns has been calling out Masvidal for weeks, and went as far as saying that he'd happily put a 'no takedowns' clause in their contract.
Jorge Masvidal Responds To Gilbert Burns
Speaking to MMA Fighting, 'Gamebred' rejected Burns' 'no takedowns' offer, saying that he should use all the tools in his arsenal in a potential fight.
"I don't want Gilbert to sign no contract that says no takedowns," Masvidal said. "Do your game, my brother. Do what's gotten you here. I know he's a world champion in (Brazilian jiu-jitsu). I'm trying to work on my grappling, always trying to get better. So do everything that God has allowed you to do and blessed you to do.
"Before the Conor [McGregor] fight came up, that's the one that called me out and I was like, this is a guy that comes to fight. The whole world doesn't know him but they will, because he comes to fight. He's going to try and choke you out, knock you out, and just has a good style. I like the fight."
Burns took to Twitter to acknowledge Masvidal's kind words.
Who do you think would win a potential fight between Jorge Masvidal and Gilbert Burns?