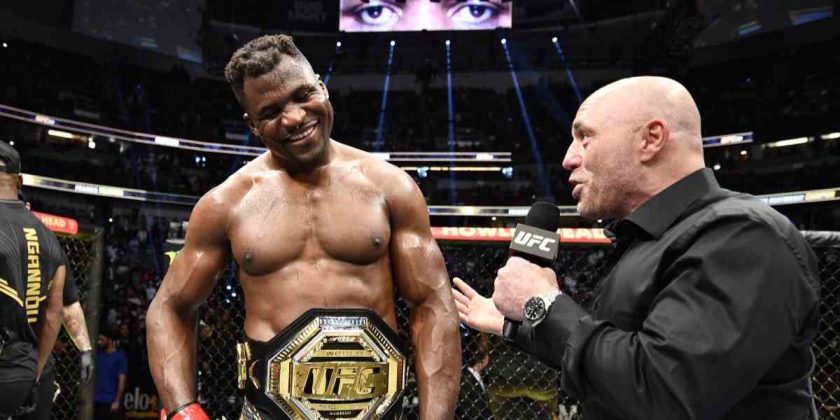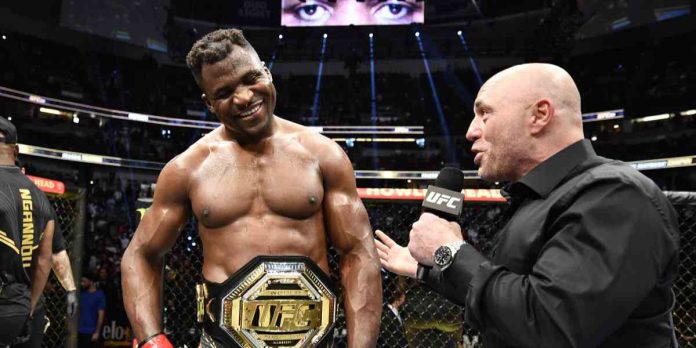 Joe Rogan believes it's a shame that Francis Ngannou won't be competing in the UFC anymore.
Ngannou parted ways with the UFC in January and signed with the PFL in May, after months of rumors and speculations. The Cameroonian's deal with the PFL is more of a strategic partnership, according to which, he'll take home millions, have the chance to compete in boxing, and will serve as the president of PFL Africa.
While Dana White thinks the deal doesn't make sense, Rogan is happy that Ngannou is getting what he was asking for, but he still thinks it's a shame that he won't get to see him in the UFC.
"It's a big loss in my mind, like, him going over to the PFL," Rogan said on a recent episode of 'The Joe Rogan Experience'. "It bums me out. I understand it. I'm happy he's going to get paid, I'm happy he's going to get to box, but I loved watching this guy fight in the UFC. He was a f***ing monster. He was so good, and he is so good. It's going to be interesting. I just don't know who they're going to have him fight."
After Ngannou parted ways with the UFC, Jon Jones fought Ciryl Gane at UFC 285, where he won the vacant heavyweight title by first-round submission. 'Bones' will likely put his title on the line against former champ and consensus GOAT of the division, Stipe Miocic at UFC 294.
Do you agree with Joe Rogan that Francis Ngannou joining the PFL is a big loss for the UFC?