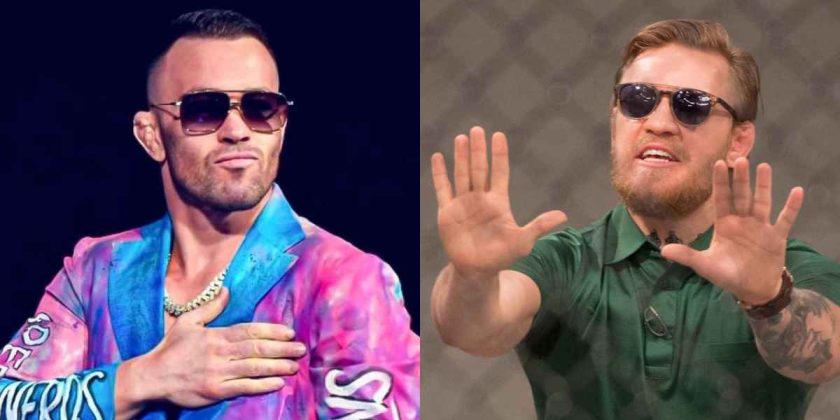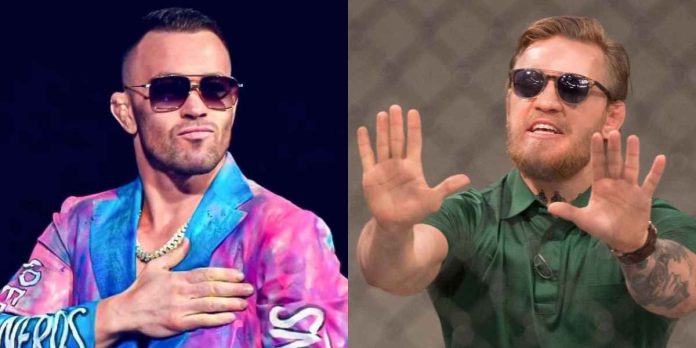 Colby Covington has nothing but respect for former two-division UFC champion Conor McGregor.
McGregor has finished filming for The Ultimate Fighter season 31, where he is coaching opposite Michael Chandler, and the two are expected to compete in a welterweight bout at the end of the season.
Should McGregor win, he might go after the welterweight champion, and if Covington has the belt wrapped around his waist by then, he'd love to lock horns with the Irishman.
"He's a great fighter, a history-maker," Covington said of McGregor during an interview with MSCS Media. "He's made history multiple times. Knocking out José Aldo in six (13) seconds was one of the most incredible things that's ever happened in the UFC. The things he's done in the sport, no one's ever been able to do.
"Conor's the ultimate showman and he's the ultimate businessman. I love what Conor's done. I hope to be able to cross paths with him and fight him someday after I win this world title against Leon 'Edwardscissorhands' from the UK. That could be my next fight in line. I have nothing but respect and admiration for Conor for what he's done in this sport. He's made it possible for every fighter."
It's very unusual of Covington to heap praise on a potential opponent since he likes to talk a lot of trash. Interestingly, he has taken jabs at McGregor in the past, but he must have a strong reason to change his strategy now.
Covington is expected to lock horns with Leon Edwards for the welterweight title later this year. He last fought at UFC 272, where he beat Jorge Masvidal by unanimous decision.
Who do you think will win a potential fight between Colby Covington and Conor McGregor?