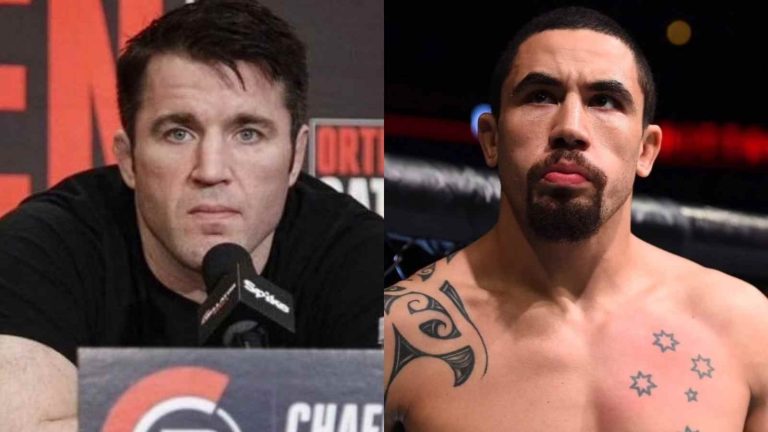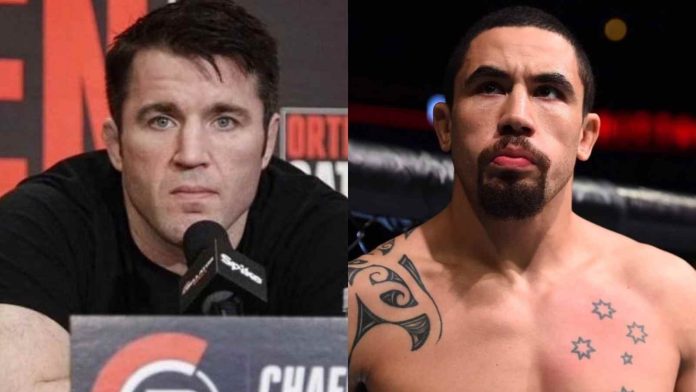 Chael Sonnen doesn't understand why Robert Whittaker wants to have a third go at UFC middleweight champion Israel Adesanya.
Since 2014, Whittaker has only lost twice in his career, with both losses coming at the hands of Adesanya. In their first fight, 'The Last Stylebender' knocked 'The Reaper' out in the second round to win the title, while he won the rematch by a unanimous decision. In a recent interview, Whittaker revealed that he is eager to fight Adesanya for the third time and he is 100 percent sure that he'd beat him.
Chael Sonnen wants Adesanya to fight a fresh face, like Dricus Du Plessis.
Chael Sonnen on Robert Whittaker
Speaking on his YouTube channel, Sonnen aimed a few shots at Whittaker, saying that Adesanya doesn't need to prove himself time and again.
"Being able to feel that one time, getting a comeback, and then go in there again, you are going to close the close the gap greatly," Sonnen said. "Sure you are. Whittaker would be a fine example, where he did. Sure you are.  How many times do you want to do that with Adesanya, how many times does he need to do that? How many times does he have to prove and re-prove, give you an opportunity, then give you another opportunity where you've got a better opportunity? How many times does he have to do that?
"How many times does he have to do that? Now the first time ever, he's asked for something; all he wants is a guy that he hasn't fought before. Come on. We can't get in the way of that. That's perfectly reasonable, not to mention, don't act like du Plessis is a day off. du Plessis can win that fight. du Plessis is good. If you don't know that or understand that, you need to go back, and you need to watch him. That young man du Plessis he's ranked number six; there's an argument he should be ranked number one."
Do you agree with Chael Sonnen?