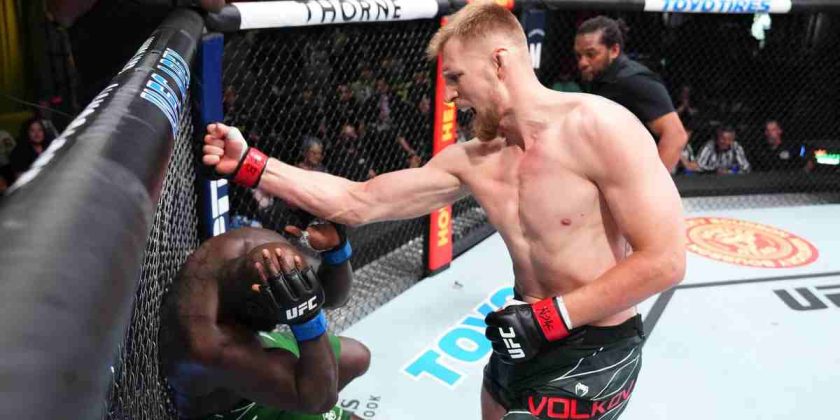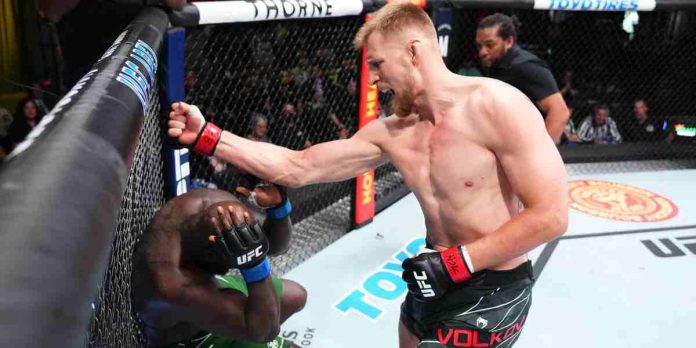 Jairzinho Rozenstruik wasn't happy with Herb Dean's stoppage in his first round TKO loss to Alexander Volkov in the UFC Vegas 56 main event this past weekend.
The fight lasted a little over two minutes, with both fighters feeling each other out in the first 60 seconds. Rozenstruik upped the ante in the second minute with a tornado of strikes without much success, before the Russian backed him up against the cage and landed a clean right hand that wobbled him. 'Drago' followed up with a flurry of strikes, forcing Dean to intervene and wave off the contest, much to the disappointment of 'Bigi Boy'.
Jairzinho Rozenstruik On UFC Vegas 56 Stoppage
In a couple of tweets, Rozenstruik said that he believes the fight was stopped early, but hopes to make a quick turnaround.
"I'm kinda confused on how the fight went and I'm disappointed that it was stopped," Rozenstruik said. "It definitely was a troubling situation, but I was far from giving up the fight. Did someone lay flat on the ground with his eyes shut? That's what we call a knockout. Alexander and I basically just started exchanging some heavy strikes. The stuff you all wanted to see. Big up to Volkov for taking the fight. I've no noticeable damage and I like to fight soon."
Volkov defended the stoppage during the UFC Vegas 56 post-fight press conference, saying that Rozenstruik was in a bad position and wouldn't have escaped.
"[Rozenstruik] was in a bad position," Volkov said. "In the moment, I hit him, he was a little bit knocked out so he wasn't being fully fresh. The referee stopped the fight. He was in a bad position and he took some hard punches and he was a little bit knocked out. It's not my fault but ask this of the referee, not me. I just did my job."
Do you agree with Jairzinho Rozenstruik that his fight against Alexander Volkov was stopped early?