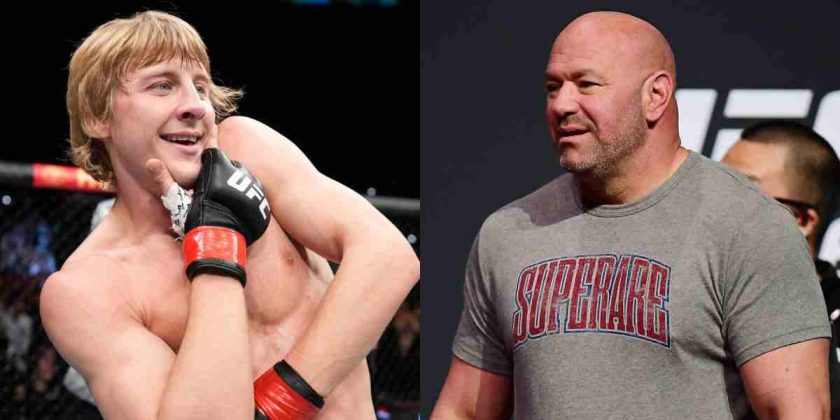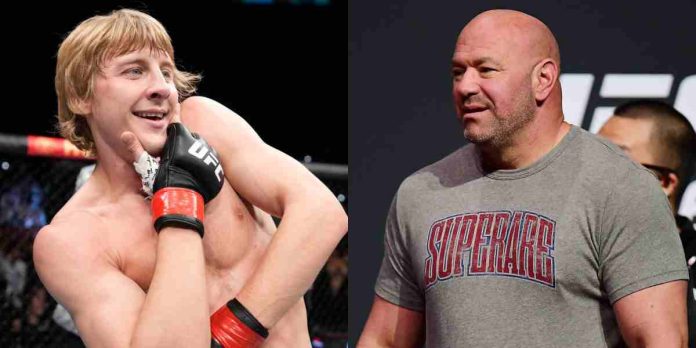 Paddy Pimblett's dream of fighting at Liverpool's Anfield stadium has hit a major roadblock after Dana White said that he won't "go outside in f***ing England".
Pimblett is one of the UFC's top prospects, who has made a blistering start to his promotional career with back-to-back first round finishes, most recently against Kazula Vargas at UFC London, where he received a warm welcome when he walked out to fight in front of 20,000 fans in the O2 Arena. 'The Baddy' wasn't completely satisfied however as he said in his post-fight interview that the stadium was too small for him and he needs to fight at the 53,000 capacity Anfield to show his star power.
Dana White Not Willing To Go To Anfield
Speaking to Robbie Fox, Dana said that he doesn't like the idea of fights taking place in open air, because there are a number of outside factors that can ruin an event.
"Yeah, I'm not going outside," Dana said. "I'm definitely not going outside in f***ing England. Listen, if you're going to go outside you go to Abu Dhabi where it's hot as hell and absolutely not going to rain. But I don't even like that. I don't like having any outside factors that can affect the fight. Heat, wind, any of that stuff that can hurt the outcome of a fight, I don't like."
While Dana isn't keen on going to Liverpool for the time being, we won't be surprised if he changes his mind given Pimblett continues his rise in the promotion. The Brit will return to the O2 Arena to face Jordan Leavitt on July 23rd.
Would you like to see Paddy Pimblett headline a UFC event at Anfield?