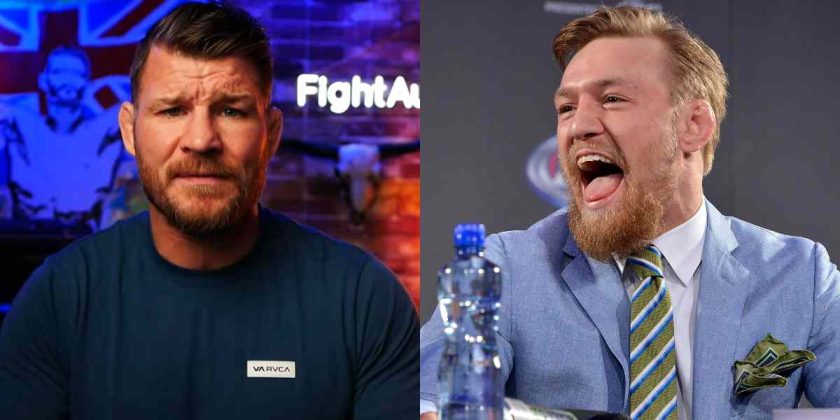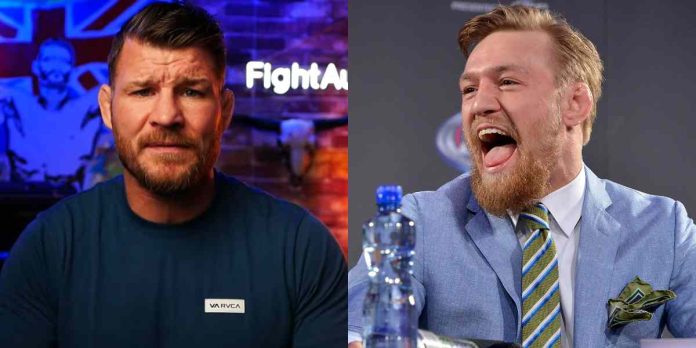 Michael Bisping disagrees with Mike Tyson that Conor McGregor should take a tune-up fight or two, before taking on fighters in the upper echelon of the UFC lightweight and welterweight divisions.
McGregor is itching to make a strong comeback after his two losses to Dustin Poirier and wants to fight the likes of Kamaru Usman and Charles Oliveira, with Michael Chandler and 'The Diamond' also willing to throw hands with him. Last month, Henry Cejudo said that 'The Notorious' should take on Tony Ferguson because he's a very winnable matchup, but Tyson believes even 'El Cucuy' would be a tough fight for him. The boxing legend said that the Irishman should ease his way back and fight someone in the lower echelon.
Michael Bisping Disagrees With Mike Tyson
Speaking on his YouTube channel (as transcribed by BJPenn.com), Bisping said he doesn't agree with Tyson, and believes that McGregor should fight Oliveira right off the bat because he's a low risk matchup.
"The circumstances with McGregor right now, it's a risky one," Bisping said. "Tyson said have two or three fights before you go into a big fight like that. There's risk and there is reward. There's no guarantees in the fight game and if he loses to them (someone outside of the top five), then it's even worse if he was to go in against the champ, Charles Oliveira. You go up against the champ Charles Oliveira, you get beat, oh well, so what? No big deal. Everybody's losing to him right now. Charles Oliveira is the man. However, if [McGregor] loses to someone ranked down the pecking order, ranked six, seven, something like that, now it's a very different conversation that's taking place."
Michael Bisping or Mike Tyson, who do you agree with?