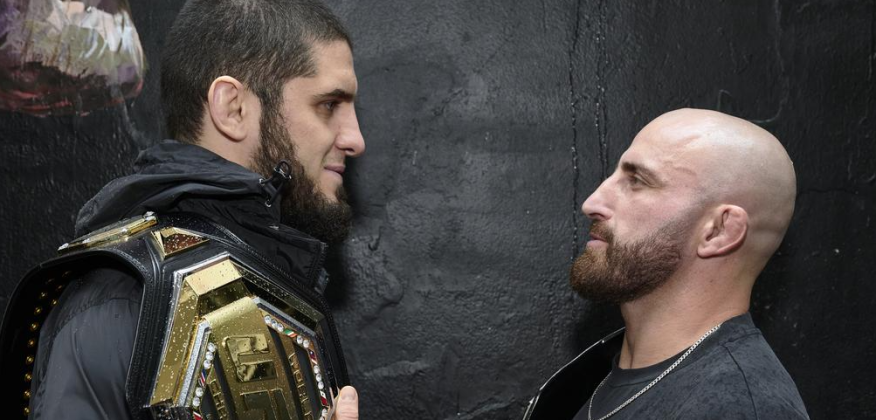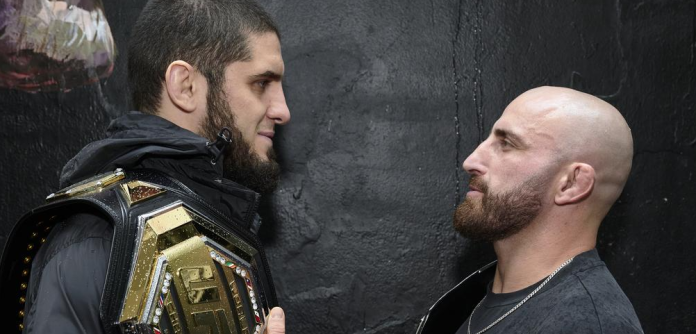 Islam Makhachev doesn't think the UFC has done a great job of promoting his lightweight title defence against featherweight champion Alex Volkanovski at UFC 284.
Makhachev won the lightweight title in his most recent fight against Charles Oliveira at UFC 280, and will now defend it against Volkanovski in Australia. On paper, it's the biggest fight in MMA right now, since the Aussie is the number one pound-for-pound fighter in the UFC, whereas the Dagestani is ranked number two. But the reigning 155-pound champ isn't feeling the hype.
Islam Makhachev On UFC 284 Promotion
In a recent interview with R-Sport Russia (as transcribed by MMA Mania), Makhachev said that the UFC could have done more in terms of promoting UFC 284, but Dana White's personal problems have kept him from paying attention to his fight against Volkanovski.
"I see that it is not such a big promotion," Makhachev said. "Dana White himself has some problems. He does not pay much attention to this fight. In terms of pay-per-view, yes, more could have been done. I only saw Volkanovski once, in Sydney. A tour could be organised around the world, a conference could be held in America."
Since Makhachev will attempt his first title defence at UFC 284, he will get a cut of the pay-per-view proceeds so it's logical to think that he wants more effort from the UFC in terms of promotion. However, the UFC seems to be busy with Dana White's Power Slap league lately.
According to journalist Mike Bohn, the UFC's Twitter feed has covered the Power Slap more frequently than UFC 284 as of late. There's a similar trend on the UFC's Instagram feed.
Do you agree with Islam Makhachev?