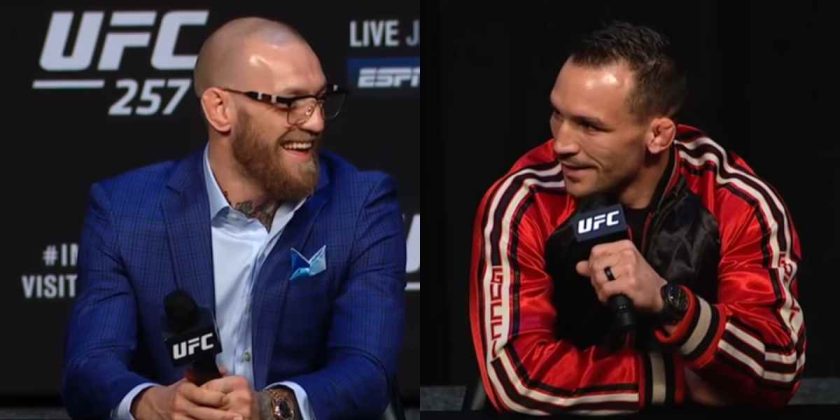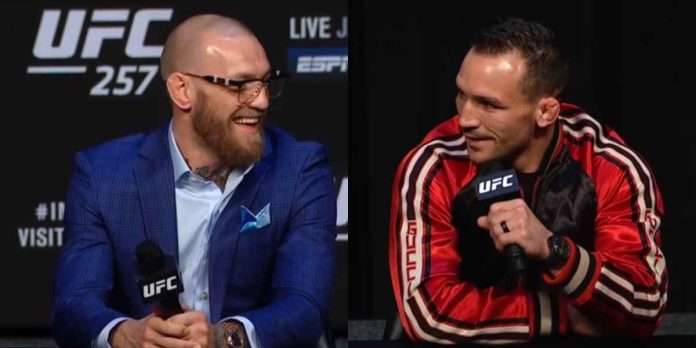 Conor McGregor and Michael Chandler will coach The Ultimate Fighter 31, and fight at the end of the season at a date and venue that is yet to be decided.
Dana White made the announcement, revealing that the season will start in May and end in August, with Chandler and McGregor locking horns in a clash for the ages. Earlier this week, the Irishman and Tony Ferguson revealed that they had been offered to coach the next season of The Ultimate Fighter, but the promotion seems to have made a different move, with the former Bellator champion bagging his dream fight.
Chandler had been calling for a fight against McGregor ever since he made his UFC debut. In a recent interview with Michael Bisping, he said that he would be down to coach TUF opposite McGregor.
"Obviously, everybody knows I would be down," Chandler said. "Me, Conor, on TUF, whether it be four-six weeks, however long we would be filming that thing. The tension, the rivalry, the competition, the trash talk, just the animosity that would be built up and then go into a training camp and fight later on after the show.
McGregor will make his return to the Octagon after almost two years. He last fought at UFC 264, where he lost to Dustin Poirier by a doctor's stoppage after breaking his tibia seconds before the end of the first round. Chandler is also coming off a loss to 'The Diamond' in his most recent fight at UFC 281.
Taking into account Chandler's track record in the UFC, he is a favourable matchup for McGregor but also a very dangerous one, because he hits really hard and is an exceptional wrestler. Needless to say, it'll be a fantastic fight.
Who do you think will win the upcoming fight between Conor McGregor and Michael Chandler?