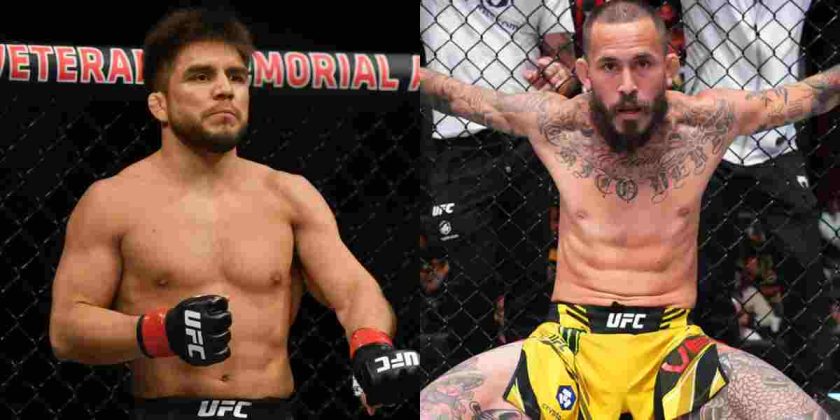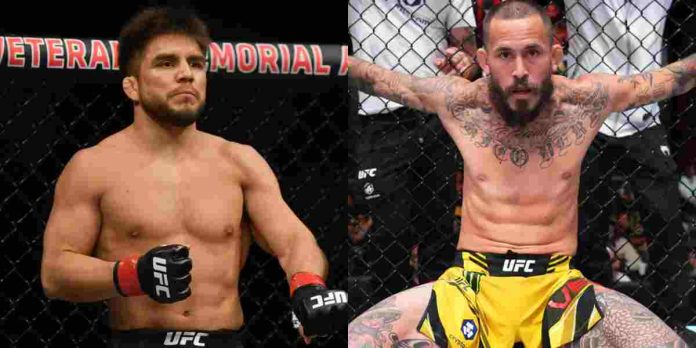 Henry Cejudo has explained what Marlon Vera needs to do to defeat Cory Sandhagen in their main event bout at UFC Fight Night in February.
Vera is coming off a highlight reel knockout win over Dominick Cruz at UFC San Diego. He's currently riding a four fight winning streak. Sandhagen snapped a two-fight losing streak in his most recent win against Song Yadong at UFC Vegas 60. The fight will potentially be for the number one contender's spot.
Henry Cejudo On Vera vs Sandhagen
Speaking on his YouTube channel (as transcribed by MMA Junkie), Cejudo gave his thoughts on the highly anticipated bantamweight fight between Sandhagen and Vera.
"This is a great fight for the bantamweight division," Cejudo said. "First of all, I'd like to start off with breaking down their strengths. Marlon Vera – he switches (to) southpaw, but a lot of times where he's had success, has been from the southpaw position, whether it's him knocking people out with that leg kick or throwing things up the middle in the same way that he caught Frankie Edgar. 'Chito' Vera is pretty diverse in some ways, but I still don't know if he knows how to mix his fighting quite yet.
"If he does get taken down by Sandhagen, this is where he could shine because he has the ability to be able to hit from bottom and transition a lot of things from his back. Those are some of his greatest assets he does have. But he is going up against a guy like Cory Sandhagen, a guy with unpredictable striking that throws jumping knees, likes to go to the body – a guy who's slowly getting better. But there is one thing Cory doesn't have, and that is the missing piece which is called wrestling. If you can't outwrestle Cory Sandhagen, you're in trouble."
Do you agree with Henry Cejudo?