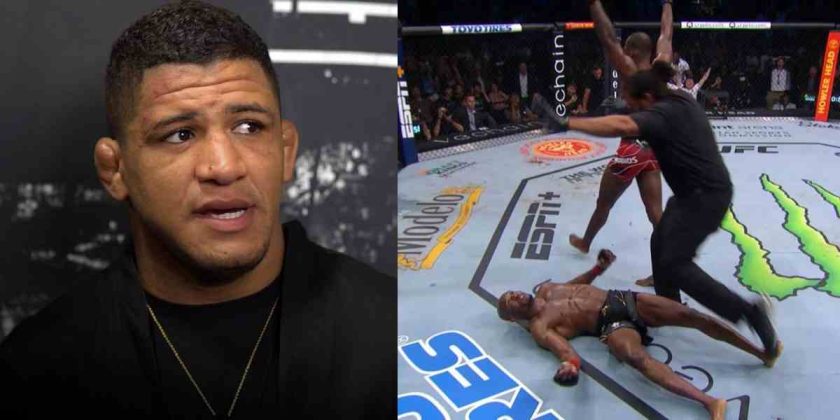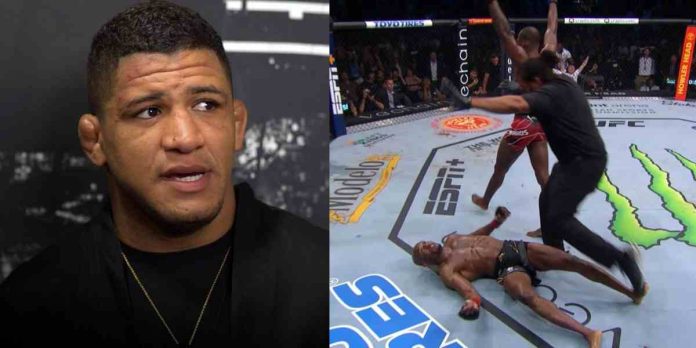 Gilbert Burns has explained why he thinks Leon Edwards would have a slight edge in his trilogy against Kamaru Usman.
Edwards pulled off a huge upset win over Usman at UFC 279, where he came from behind to earn a fifth round knockout win, ending the Nigerian's undefeated run in the promotion, and avenging his 2015 loss to him. The two will likely lock horns in a trilogy set to take place in England, but with the former champ still battling with a hand injury, the UFC may be forced to take a different route.
Gilbert Burns On Edwards vs Usman 3
Should the UFC schedule an immediate rematch between the two in London, Burns said while speaking to the media backstage at UFC 282 (as transcribed by MMA News) that he thinks Edwards would have the edge.
"That's a 50/50 fight," Burns said. "I think, to be honest, I look at that fight (UFC 278) from an angle that I don't think a lot of people saw it (from). That fight was in Salt Lake City, with the altitude. Kamaru trains in Denver on the altitude. Leon is not at (high) altitude, where Leon trains in London. And Leon did very good in the first round, I was impressed with the takedown, mount, taking the back. But I think he faded a little bit second, third round.
"Now, going into the second fight, there's no altitude in London. That's frickin' Leon's house, you know? S***, I think it's a 50/50 fight. I think it's gonna be super, super close. If I gotta give the advantage, it's gonna be a little bit for Leon, because there's no altitude this time, great camp, at home. He even said he didn't feel good and he did what he did the way he did. I think it's gonna be a 50/50 (but) maybe a little bit more to Leon Edwards. He's in good momentum right now, he's young, he's hungry."
Do you agree with Gilbert Burns?