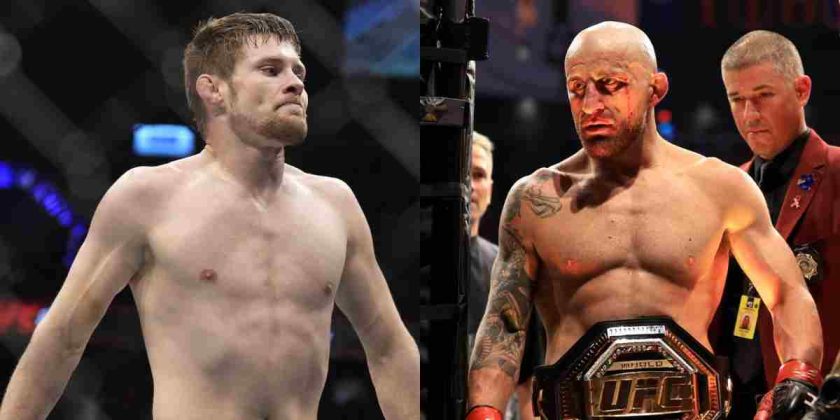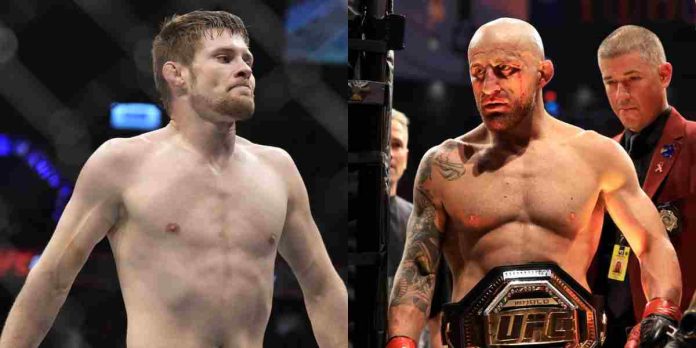 Bryce Mitchell is tired of being overlooked by UFC featherweight champion Alex Volkanovski.
Mitchell suffered the first loss of his MMA career at UFC 282, where he was submitted in the second round by Ilia Topuria. It was a rough night for the American, who later revealed that he was suffering from flu and should have pulled out, but was forced to fight because he needed money.
At UFC 282, Mitchell reportedly took home around $50,000, which he believes is peanuts compared to what Volkanovski is earning, especially when he thinks there is a major disparity between the level of competition the two are fighting against.
Bryce Mitchell On Alex Volkanovski
In a recent interview with ESPN (as transcribed by SportsKeeda), Mitchell said that Volkanovski is making millions by fighting 'easy' opponents.
"I can knock Alexander Volkanovski the f*** out for $10 million," Mitchell said. "I'm tired of him talking about there being no other contenders. He ain't fighting the toughest motherf***ers, that's what's up with him. He's getting the easy fights and these contenders are taking each other out. He's getting paid 100 times what I'm getting paid to fight motherf***ers that ain't even as hard as me. That's what's going on. Alexander Volkanovski wants to fight an easy contender? I'm right here. Somebody, he can just beat up for easy money? I'm here baby, easy money."
In his last five fights, Volkanovski has fought 'The Korean Zombie', Brian Ortega and Max Holloway thrice, winning all but one comfortably. He is scheduled to battle for the lightweight title at UFC 284 against Islam Makhachev, who's easily the toughest fight of his career. So much so that Daniel Cormier believes should he beat the Dagestani, it'll be the biggest upset in MMA history.
Do you agree with Bryce Mitchell?