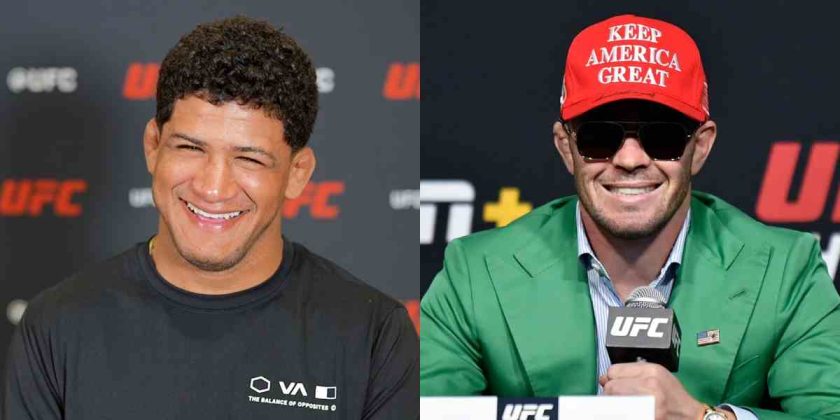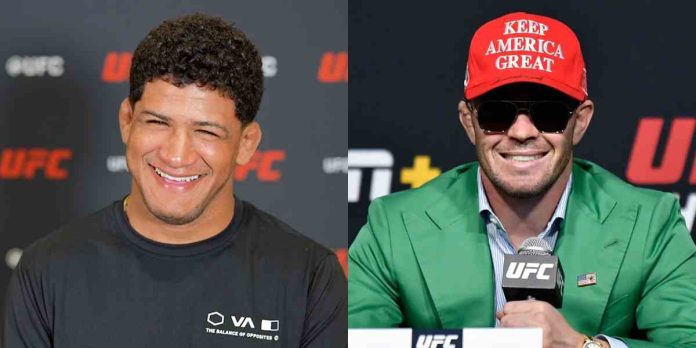 Gilbert Burns was pleasantly surprised to meet an out-of-character Colby Covington in Hollywood last year in November.
Burns, who improved to two wins in a row with a first-round submission victory against Neil Magny at UFC 283, ran into Covington at The Guitar Hotel in Hollywood.
Gilbert Burns On Colby Covington
The Brazilian was attending a concert when he saw 'Chaos' coming out of the poker room, and decided to say hello. What happened next was something Burns didn't expect, he told the media after UFC 283 (as transcribed by MMA Junkie).
"I looked at him, I (nodded) my head and he said, 'Come here.' I said, 'Oh s***. It's on.' I walked to win and, I was ready," Burns said. "I said, 'What's up?' He said, 'Yo, I'm a huge fan, brother.' He was super cool. I'm pretty honest right now. I don't have to lie.
"He was super cool. 'Yo, I'm a huge fan. I'm a character. I just want to make money. I appreciate you. You have a beautiful family.' He was super cool. It was even getting weird because he was (going) for over two minutes, 'Bro, I like what you did your last fight.' I'm like, 'Man, look at this guy.'"
Covington doesn't have many friends in Brazil thanks to his "filthy animals" rant in 2017, but after their recent run-in, at least Burns doesn't have anything against the American anymore. That said, 'Durinho' still wouldn't mind seeing the former interim UFC welterweight champion thrown out of the rankings if he isn't willing to fight him.
"I have nothing against Colby," Burns said. "You do whatever you want with that, helping you make a living or do whatever you want. But I want to become a champion. I believe I will become a champion. He's the guy holding onto that position. Or he says yes to that 'TUF,' or March is going to be one year since he fought (Jorge) Masvidal. Kick that guy out of the rankings – out. Colby has to say yes, or take this guy out of the rankings."
Colby Covington last fought at UFC 272, where he defeated Jorge Masvidal by unanimous decision.
Who do you think would win a potential fight between Colby Covington and Gilbert Burns?