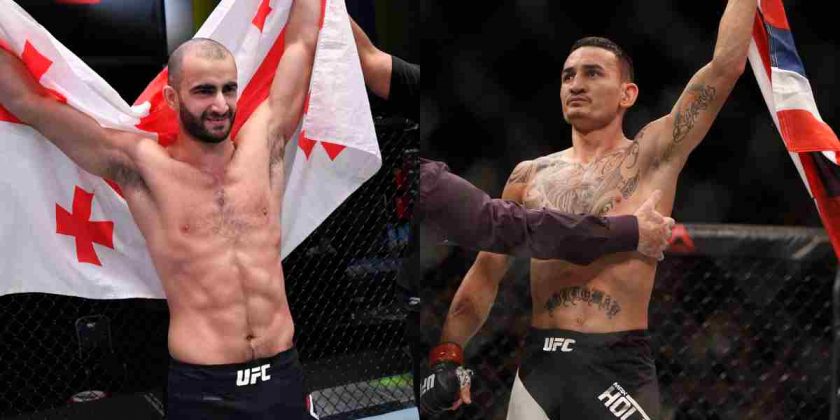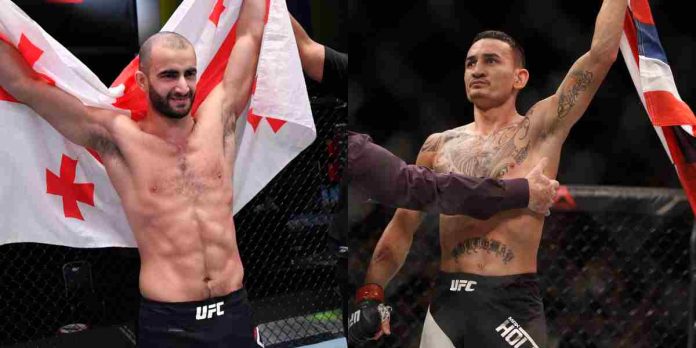 Giga Chikadze has explained why he believes Max Holloway is the true UFC featherweight champion and why 'Blessed' would be an easier matchup for him than the reigning champion, Alex Volkanovski.
Chikadze is itching for a fight against Holloway after his dominant third-round TKO win against Edson Barboza at UFC Vegas 35. He also offered to serve as a backup for the title fight between Volkanovski and Brian Ortega at UFC 266 this weekend.
While the Georgian would like to fight Volkanovski as well, he's focusing on Holloway because he believes the Hawaiian is the true champion of the division.
Chikadze's Thoughts On Holloway And Volkanovski
Speaking to Submission Radio, Chikadze said that he thinks Holloway won the controversial rematch with Volkanvoski at UFC 251.
"I think he (Volkanovski) lost the last fight," Chikadze said. "I think he lost against Max in his last fight, but he's a good fighter. He's a very, very strong fighter, but for me, the champion is Max, that's all I can say about it."
Chikadze also said that Holloway would be an easier matchup for him because he's studied him a lot and is well aware of his weak points.
"I guess I matchup better with Max," Chikadze said. "He would be an easier fight for me. I know the weakness of Max more, and I didn't really study Alex much. I mean he's such a short fighter, and I am going to have a lot of advantage, that is why I believe, and I know a lot of people are going to say this and that, but I think they are great matchups for me, both of them."
Holloway was scheduled to face Yair Rodriguez at UFC Vegas 31, but had to pull out due to injury. The bout is expected to be rescheduled at a future event.
How do you think Giga Chikadze would fare against Max Holloway and Alex Volkanovski?
See also: