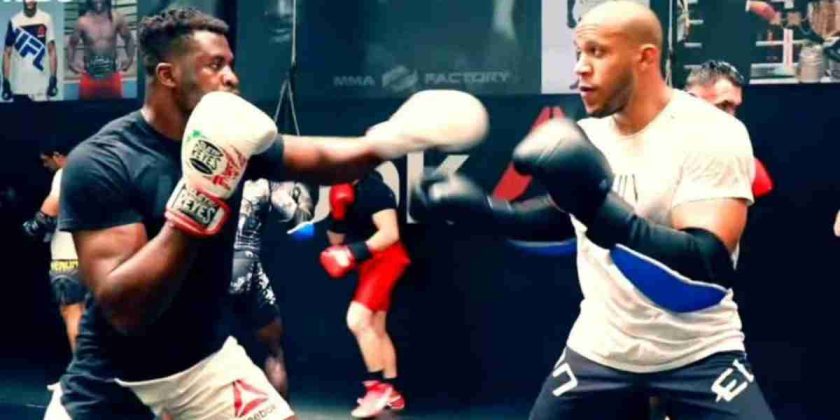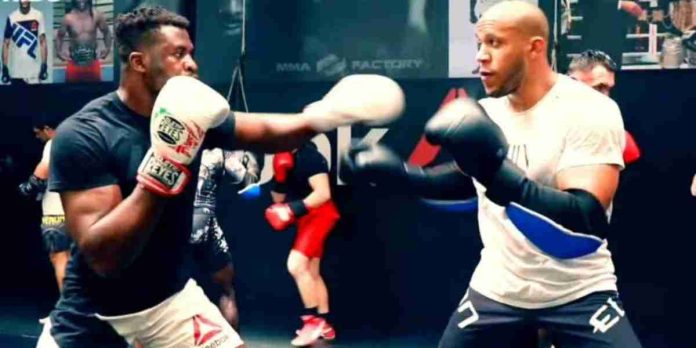 Francis Ngannou has fired back at his former gym, MMA Factory, for leaking footage of his sparring session with Ciryl Gane.
Ngannou will defend his crown against former teammate Gane in their title unifier at UFC 270. 'The Predator' finished Stipe Miocic in the second round at UFC 260 to win the heavyweight title, while Gane stopped Derrick Lewis in the third round at UFC 265 to win the interim title.
With their clash less than a month away, things have already started to heat up. In a recent interview, MMA Factory head coach Fernand Lopez accused Ngannou of attempting to sabotage Gane's move to the UFC in the past. A video of a sparring session between the two heavyweights was also leaked on social media earlier this year.
Ngannou Fires Back At MMA Factory
Speaking on his YouTube channel (as transcribed by Bloody Elbow), Ngannou said that footage of his sparring session with Gane was presented in a biased manner to make the Frenchman look good.
"When I saw that footage, my first reaction was laughing," Ngannou said. "Because I know exactly what happened at those training sessions. But this is the thing. When they want to like, do some highlight, they always choose the part of the video that they use. And they have a lot of videos like that because, at the time, they were filming our training session to promote him, his fight, and everything. So, there was a lot of footage from those few training sessions. But a lot of them never came out and would never come out. And I know for a fact that they will never come out.
"It's about [making] him look better and make me look bad, to prove that he's the man. This is the thing, I really get intrigued by those stuff sometimes. And then how they just control people's mind, conditioning them to think. And they just think like, suddenly they just shift from one way to other way of thinking. I'm like, 'Wow, how easy is that to manipulate people,' which they're really good at, manipulation. But at the end of the day, as I said, we both know, everyone knows for a fact."
Who do you think will win the heavyweight title unification bout between Francis Ngannou and Ciryl Gane at UFC 270?
See also: