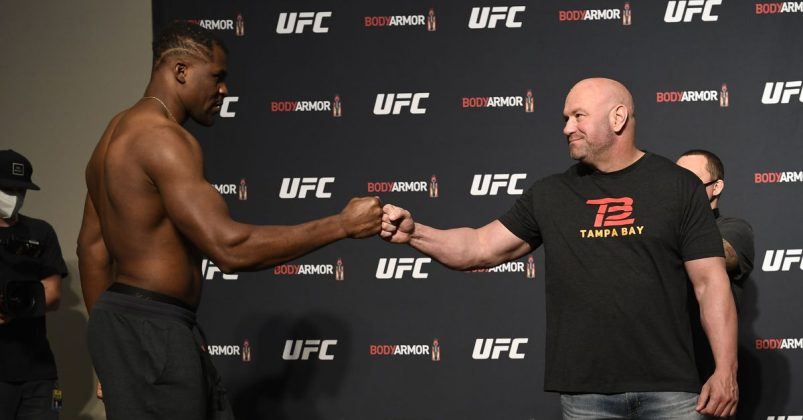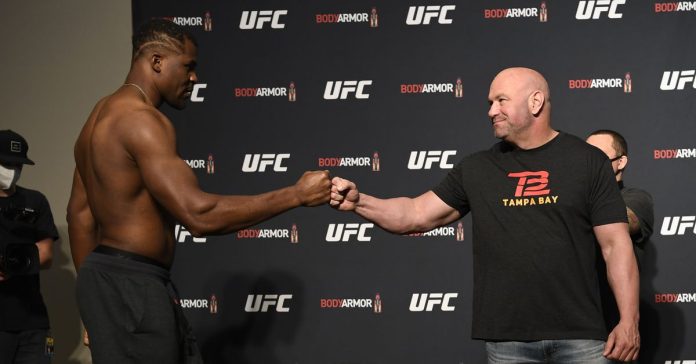 Francis Ngannou isn't paying much attention to Dana White challenging Tyson Fury to an MMA fight against UFC heavyweight champion Jon Jones.
Jones and Fury have been going back and forth ever since the boxing champ called out Joe Rogan for saying that the UFC heavyweight champion would smash him in a street fight.
Fury has made it clear that he would only fight Jones in a boxing match, something 'Bones' wouldn't mind trying. Dana wouldn't mind it either, it seems.
However, when Ngannou was the champion, Dana didn't show the same energy.
'The Predator' was recently asked about Dana's challenge to Fury, and he responded by saying that he doesn't really care about it.
"I don't care about that," Ngannou said while speaking to The Schmo. There's a difference between what Dana White says and what Tyson Fury wants. So, as far as right now, I think we are more likely to also have that fight, but nothing has been set up yet. He's not going to fight MMA. He's not going to fight in the cage. He was clear about that. He's gonna be in the ring, period."
Ngannou also talked about his ongoing talks with Deontay Wilder's representatives.
"We were having conversations earlier this year before they came out with the potential fight in December," Ngannou said. "So that's why we're gonna hold that up, in order to finish his business in December, but we were serious about a two-fight deal."
Does Francis Ngannou stand a chance in a boxing match against Tyson Fury and Deontay Wilder?