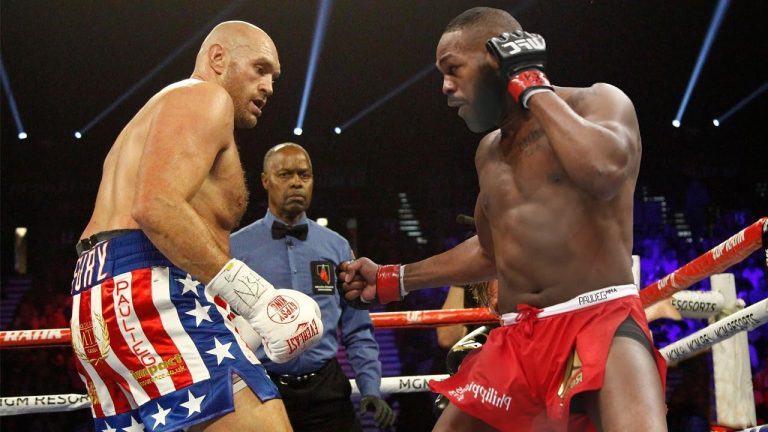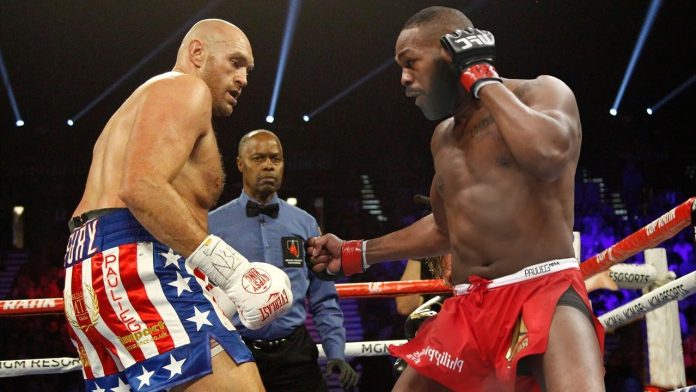 Jon Jones is ready to lock horns with Tyson Fury in a boxing ring.
Fury and Jones have been going back and forth ever since the boxing world champion slammed Joe Rogan for saying the UFC heavyweight champion would beat him into a pulp in a street fight.
Dana White also appears to be interested in an MMA fight between Jones and Fury and he recently challenged the Brit to grace the UFC Octagon. Fury wants to fight Jones, but in a boxing ring because according to him, he doesn't like to roll on the mats.
In a recent interview, Jones said that he would love to fight Fury, and he doesn't really care if the two battle in a boxing ring.
"I would love it if Dana could make that fight happen," Jones said Saturday during a red carpet event at Flanker Kitchen + Sports Bar in Las Vegas (as transcribed by MMA Fighting). "That's one thing about the UFC, we always give the fans what they want to see. Tyson Fury is just such a magnificent opponent, and it would be awesome to make that fight happen. I'm up for it, and I'd even be willing to box him. Let's see what happens."
Francis Ngannou is also interested in a boxing match against Fury, and he recently called him out yet again, saying that 'The Gypsy King' should stop running and sign the dotted line.
Fury responded by saying that he would beat Ngannou up even if he was intoxicated.
Who do you think would win a boxing match between Jon Jones and Tyson Fury?