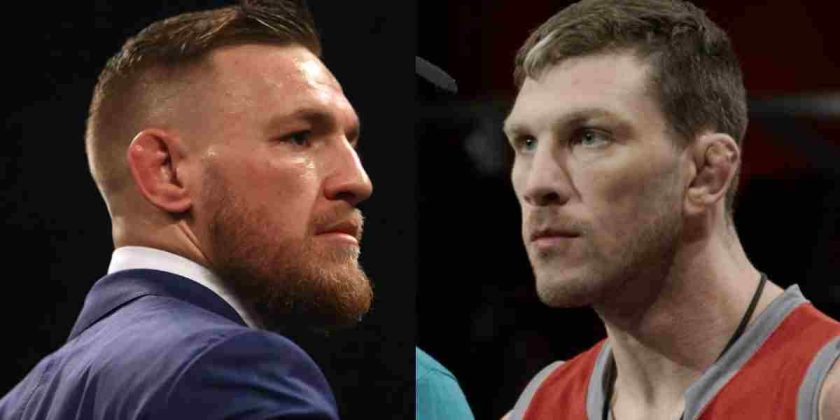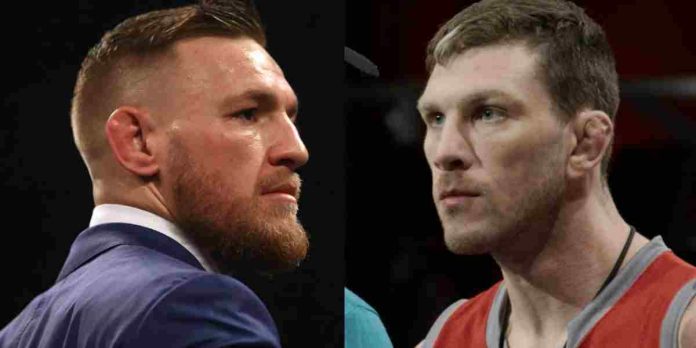 TUF season 31 contestant Kurt Holobaugh believes Michael Chandler is a far better coach and mentor than Conor McGregor.
Holobaugh, who was part of Michael Chandler's team at TUF 31, recently sat down with MMA Junkie, and revealed the insider info from TUF, which finished filming in May and is currently airing with three episodes already out.
Speaking about McGregor, Holobaugh claimed that the Irishman didn't do a lot of coaching himself, and had John Kavanagh and Owen Roddy do his job.
On fight nights, however, McGregor would be the loudest voice in the hall, which is something that really annoyed the lightweight contestant.
"McGregor doesn't do a lot of the coaching himself. He brings a lot of his coaches in," Holobaugh said. "He kind of takes a back step and lets his coaches do all the work. But here comes fight night and you've got Conor running around the cage, coaching from the outside. I'm like, 'Why don't you get in this guy's corner and coach him rather than be on the outside just yelling crap? It was very annoying."
Holobaugh also revealed that his coach Chandler is a lot more professional, and he's very happy to have trained with him.
"Wrestling was one of the main things with wanting to be on Michael Chandler's team," Kurt Holobaugh said. "It was just for that wrestling training aspect. I felt that was one of the only things that I maybe lack a little bit, is some wrestling and being able to get up off bottom. He would make an amazing coach once he rides into the sunset. I felt like the way he coached us and the pep talks and just keeping us up whenever we started to fall a little bit, you'd think he'd been coaching guys his whole life."