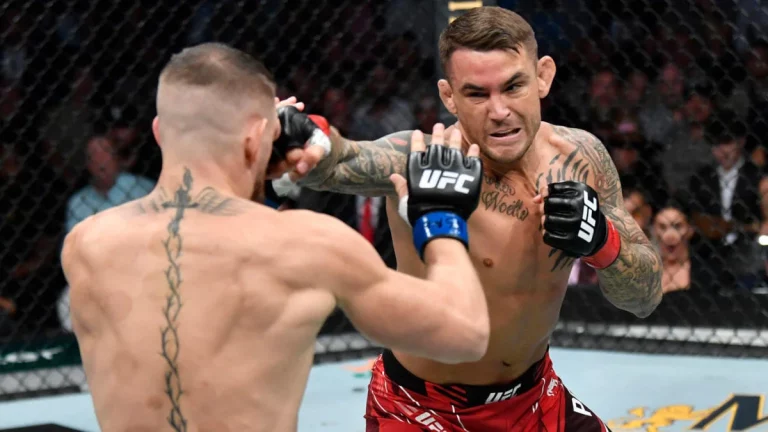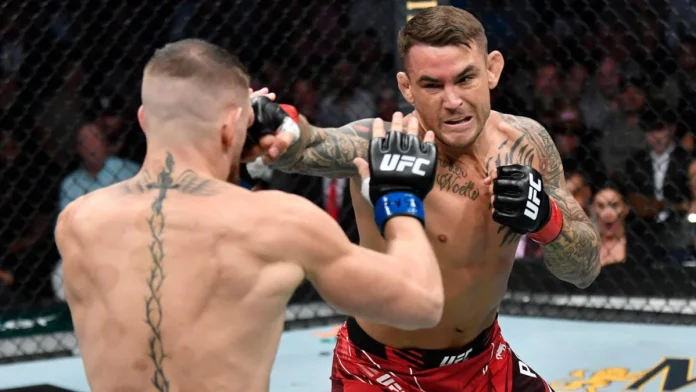 Dustin Poirier believes the entire system should be scrapped if Conor McGregor gets away with fighting without the mandatory six-month drug testing.
McGregor last competed at UFC 264, where he lost to Dustin Poirier by a doctor's stoppage after breaking his tibia seconds before the end of the first round.
The Irishman recently claimed that he will make his return to the Octagon in December this year, although it won't be possible without a USADA exemption.
Per rules, McGregor will have to undergo six months of regular testing plus a couple of negative tests to be cleared to compete. However, his star power could earn him an exemption.
If that happens, Poirier believes 'it would make a joke of the whole thing'.
"I like USADA, and I do think they're doing a good job of cleaning up our sport," Poirier said during a recent interview with MMA News. "But, for me, if they waive [the six-month window] and allow him to compete with no drug testing, it kind of just makes a joke of the whole thing. Just remove it completely, you know?
"There shouldn't be gray areas. It's white and black with USADA. You take tests and pass them, you're able to compete. You don't take tests, you won't be able to compete. There was never a gray area before… "I'm not s***ng on the UFC, and I'm not s***ing on USADA. I don't want to accuse or say things about either company without them making an official decision yet. I don't know what they're going to do with Conor and the drug testing thing. But if they do allow him to compete without drug testing? They're making a whole joke of USADA."
Do you agree with Dustin Poirier?