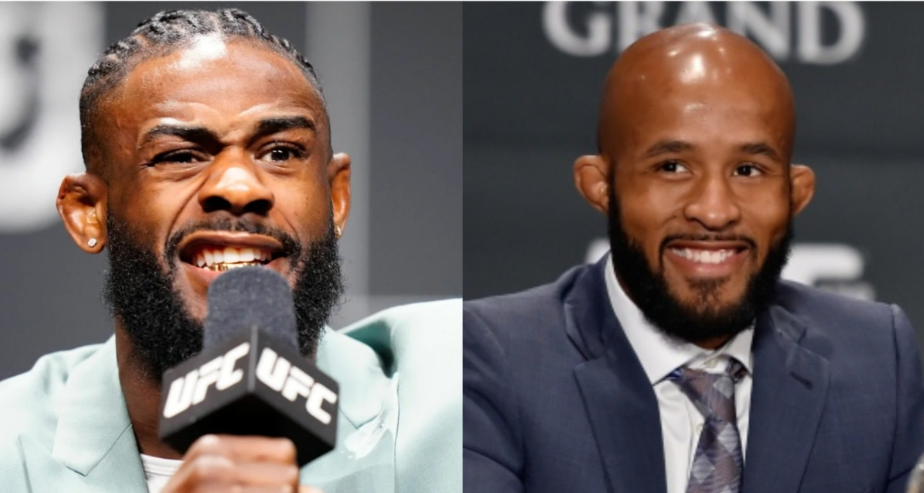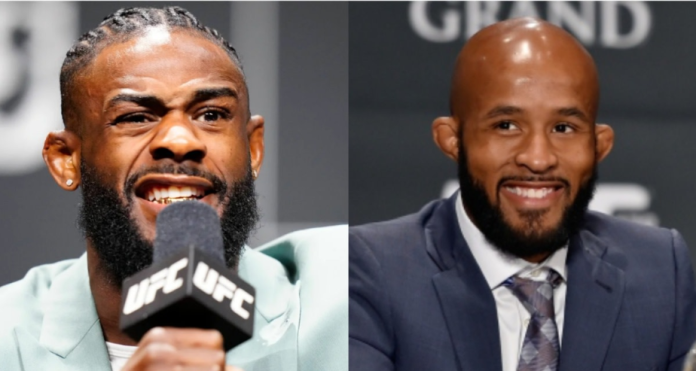 Demetrious Johnson thinks he'll eat Aljamain Sterling alive.
The reigning ONE Championship flyweight titleholder was recently asked who he'd like to fight next. Without hesitation, Johnson named Sterling.
The UFC bantamweight champion responded by saying that he'd dominate 'little' Johnson simply by out-sizing him.
"He's too little man. Mighty Mouse is great, but he's too little. I think father time has passed him a little bit," Sterling said. "If he wants this work, try to get some revenge for Henry [Cejudo], I can beat your boy too."
In a recent appearance on the MMA Hour, Johnson told Sterling to hold his horses, because, despite his size advantage, he has a weakness that the consensus 125-pound GOAT would exploit if they ever fought.
"I feel his weakness is he has no clinch game," Johnson said. "Like, I would eat his ass up for breakfast in the clinching game. I feel like rhythm-wise, I move way better than he does in the feet. [In] grappling, he is longer, so I would never let him get my f****** back, because he'll lock them f****** 'Funk Master' legs in a body triangle like he did at Peter Yan, and they'll have to survive him doing that.
"The one thing he does that helps to my advantage is that he crosses a distance for me, right? He, he does this [jabs the air], and a funky-ass kick, and I'm like, 'Perfect. Come here, I wanna show you a thing called Muay Thai clinch.' I just feel like I'll eat him alive in a clinch."
Johnson has fought the who's who of the flyweight division in the UFC and ONE Championship, and he's no stranger to locking horns with fighters twice his size, like Adriano Moraes, who 'DJ' most recently defeated to defend his crown.
Who would win a potential fight between Aljamain Sterling and Demetrious Johnson?