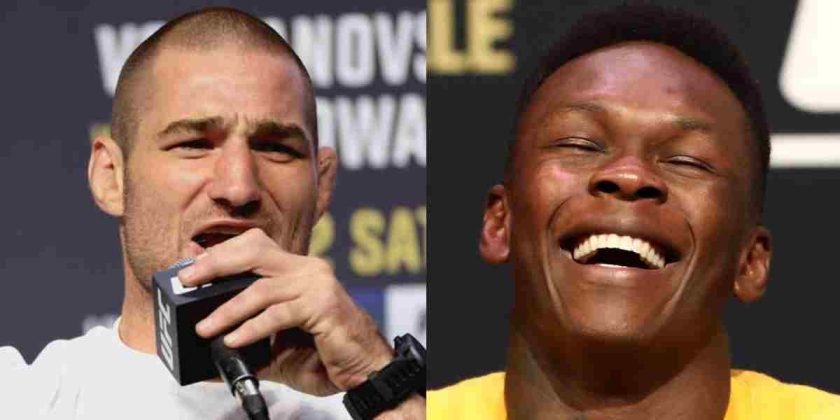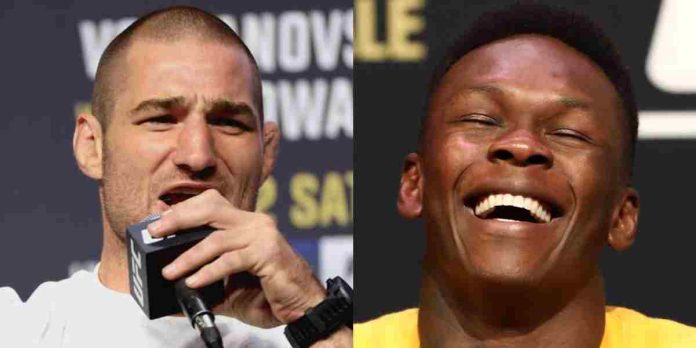 The UFC didn't want Sean Strickland to headline UFC 293, according to Israel Adesanya.
The UFC middleweight champion will defend his crown against Strickland at UFC 293. He was originally expected to face Dricus Du Plessis, who declined a quick turnaround citing an injury, leaving Strickland as the only logical option since 'The Last Stylebender' already holds victories over most top contenders in the 185-pound division.
The UFC, according to Adesanya, was reluctant to book him against Strickland, because the promotion doesn't trust the American to carry himself with grace in a foreign country.
The fight was only booked after Adesanya insisted.
"He's an idiot. I can't say too much about that," Adesanya said during a pre-fight media scrum. "He's an idiot, so he just has to behave himself and actually show up and just fight."
"Like I said, he's an idiot, and the UFC don't want him embarrassing the company. But yeah, that's all I'll say about that. He should thank me. He should really thank me for actually making him get the fight. [Bareman] knows what happened behind the scenes. I pushed for it, and I'm glad the UFC trusted me to listen to me."
As far as Du Plessis is concerned, Adesanya thinks the South African may have shot himself in the foot.
"He shouldn't be surprised if he has to do another fight before he gets a title shot because he didn't go, so we'll see what happens. Obviously, we're keen to fight him, but we don't know whether that's going to happen with the landscape, and the environment, and hopefully he's still in a position where he can fight us next."
Do you agree with Israel Adesanya?