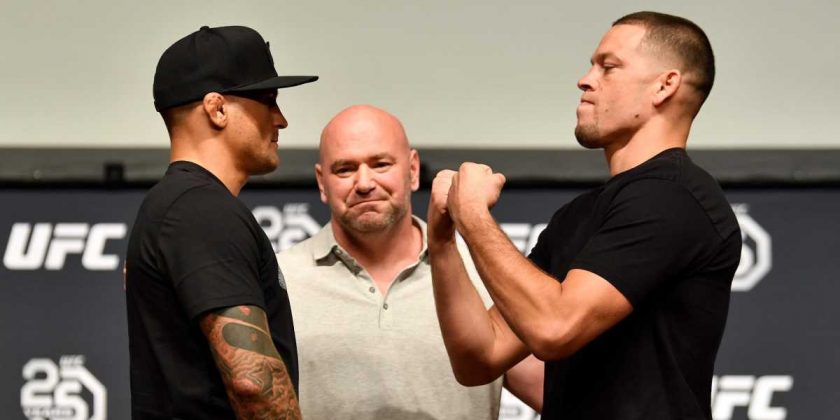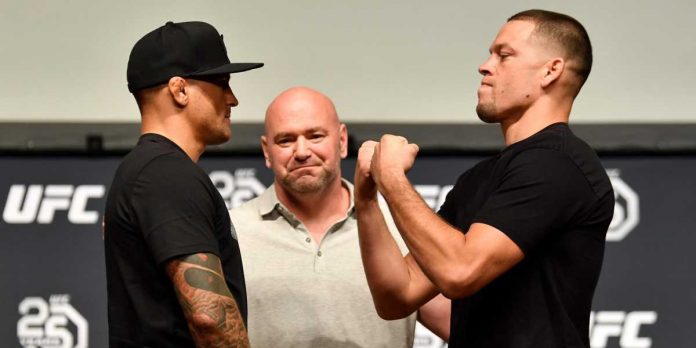 Dustin Poirier thinks Jake Paul will beat Nate Diaz in their upcoming boxing match in August.
Diaz fought out his UFC contract at UFC 279, where he submitted Tony Ferguson by fourth-round submission. At one point in his career, he was matched up against Poirier but a blockbuster fight between the two never happened. While 'The Diamond' regrets not having fought the Stockton native, he said that he's very happy for him and wishes him well wherever he goes.
"Of course, I always wanted to fight him," Poirier said during a recent appearance on The MMA Hour. "Look, I want everybody to be paid and to succeed. Whether it's in this organization or that, I don't care, we're putting it all on the line out there. So I hope he got whatever he was looking for. I hope it all works out. I hope he gets paid."
Despite the immense amount of respect, Poirier has for Diaz, he isn't giving him much of a chance in his boxing match against Paul.
"Man, Jake's younger, bigger, faster — it's not an easy fight," Poirier said. "Just because Nate's a grizzled veteran with the right experience, and Jake's a new guy who's on YouTube — he's got the money and the amenities to surround himself with the best people and dedicate himself to fighting, and he's younger and more explosive. And I think Diaz's boxing is good for MMA — it's a completely different thing. It's a completely different thing."
Poirier will return to the Octagon at UFC 291, where he will run it back with Justin Gaethje in a BMF title fight.
Do you agree with Dustin Poirier that Jake Paul will defeat Nate Diaz in their boxing match?