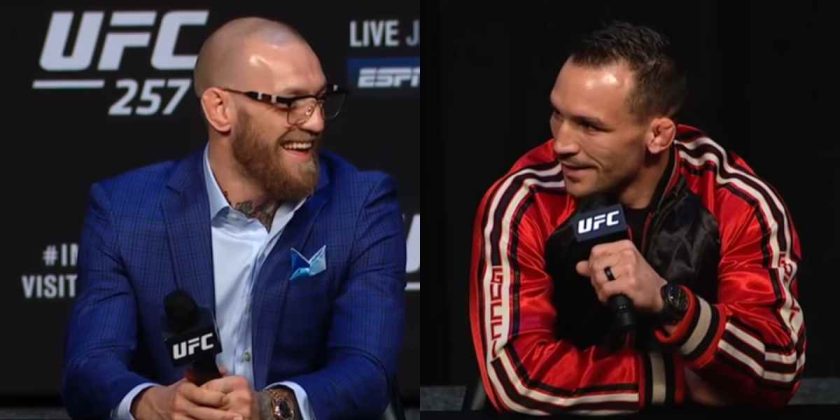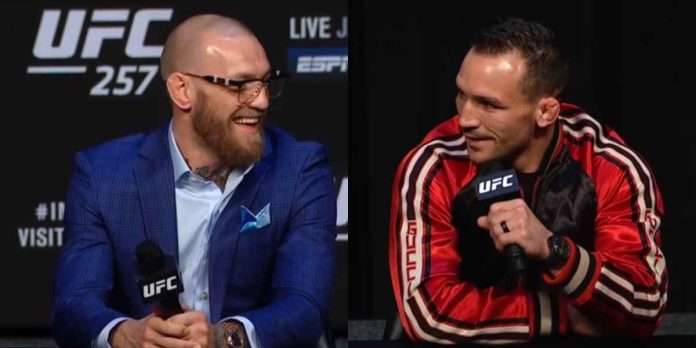 Dustin Poirier would put his money on Conor McGregor if he faces Michael Chandler upon his return to the Octagon.
Poirier is coming off a second round submission victory against Chandler in their barnburner at UFC 281, and is hoping to bag a fourth fight against McGregor, who hasn't fought since his first round loss to 'The Diamond' by a doctor's stoppage at UFC 264 in 2021.
Chandler has on a number of occasions expressed his desire to lock horns with McGregor, and UFC president Dana White said that he'd book a fight between the two in a heartbeat. Given how the former Bellator champ's UFC career has panned out thus far, a fight against the Irishman would be a blockbuster, although Poirier believes that he would most likely lose.
Dustin Poirier On McGregor vs Chandler
In a recent interview with Bloody Elbow's Eddie Mercado (as transcribed by BJPenn.com), Poirier explained why McGregor would have the upper hand if he fought Chandler.
"I would favour Conor. I think Chandler is very hittable, Conor's timing, we'll see with the layoff, too, might be a big factor for Conor," Poirier said. "But, yeah, I would pick Conor still in this one. Chandler's hittable. Conor's longer than him. Chandler slows down. You know if he does wrestle heavy to avoid the striking with Conor, he's going to slow down a bit, and he'll be more in front of Conor and able to get touched. I would put money on Conor if the fight happens. Not that I can, I can't bet. I can't bet MMA."
Do you agree with Dustin Poirier?