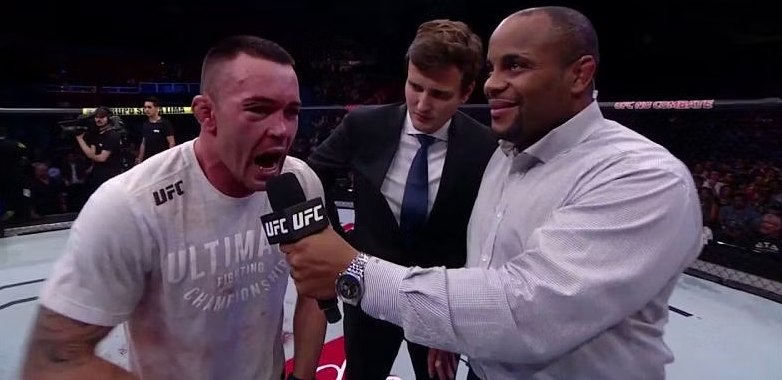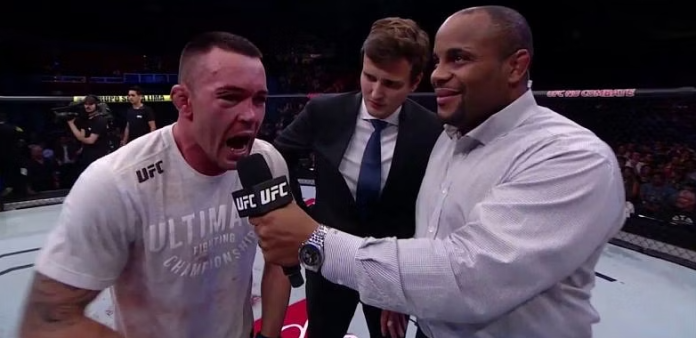 Daniel Cormier believes Colby Covington needs to get going before it's too late.
Covington last fought in March 2022 at UFC 272, where he beat Jorge Masvidal by a unanimous decision, a couple of months before he was brutally assaulted by 'Gamebred' outside a restaurant in Miami, and since then, he has been keeping a very low profile. With the Miami native set to face Gilbert Burns and Leon Edwards scheduled to make his title defence against former champ Kamaru Usman this year, the welterweight division is moving pretty fast, and Cormier thinks 'Chaos' needs to catch up before it's too late.
Daniel Cormier On Colby Covington
Speaking on his DC & RC show on ESPN (as transcribed by MMA Junkie), Cormier said that Covington needs to make a comeback as soon as possible or he'll be in a tough spot in the division.
"Covington won his last fight, but time has passed," Cormier said. "Time is passing, and being idle isn't the best thing for a guy in a division that's constantly moving. But the moment Colby Covington starts to re-insert himself, he'll be loud, he'll be boisterous, he'll have a lot to say, and people will start to pay attention. And then right away he's back relevant because we have not seen anyone but Kamaru Usman for a really long time solve the puzzle that is Colby Covington.
"So, I think he will be relevant for a while, but I think he needs to get rolling again, because momentum is key in this sport. And when you don't have momentum, nobody's really checking for you, and I think Colby Covington needs to make sure he doesn't find himself in that place where he is in no man's land out on an island by himself."
Do you agree with Daniel Cormier that Colby Covington needs to make a move soon?