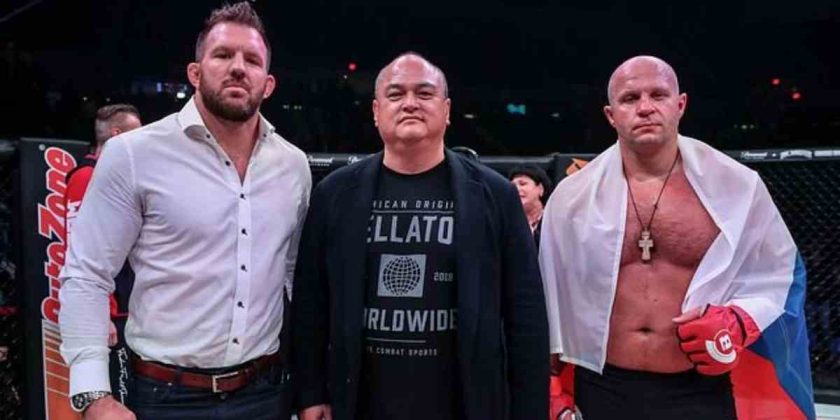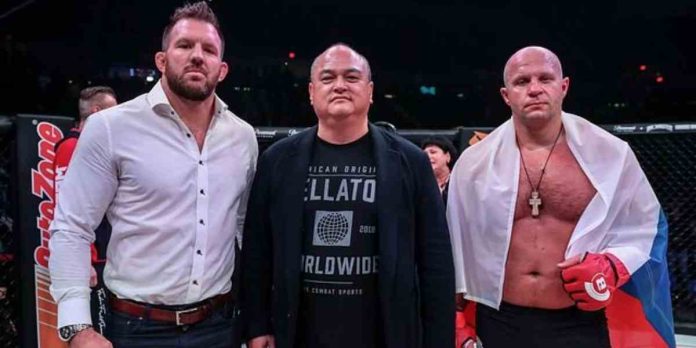 Ryan Bader has given his thoughts on the heavyweight GOAT debate in MMA.
Bader is easily one of the best fighters of his generation and a legend in every sense of the word, but he admits that he's far from being the best, which he thinks is Fedor Emelianenko, who is widely regarded as the greatest heavyweight of all time. At one point in his career, the Russian was on a 28-fight unbeaten run, which included his stint as a PRIDE champion. Former UFC heavyweight champs Stipe Miocic and Cain Velasquez are also considered by many as two of the greatest heavyweights in history.
Ryan Bader Names His Heavyweight GOAT
Like many fighters from his generation, Ryan also thinks Emelianenko – who he will defend his Bellator heavyweight title against at Bellator 290 – is the greatest of all time. However, Bader thinks Velasquez would have surpassed 'The Last Emperor' if he managed to stay fit, he said while speaking to MMA Fighting.
"I would say Cain Velasquez [was the best] when he's healthy, but the only problem is Cain couldn't stay healthy for so long and didn't have the résumé and the fights that Fedor did," Bader said. "I would say Cain could go out there and be the best heavyweight of all-time. If you're going to put a label on somebody, I would say Fedor would be [the one]. He didn't come over to the UFC but it's not taking anything away from him. He built a legacy. He fought those guys [in Japan], beat a lot of those guys. But if you were to put [on a fight] on their best night, Fedor versus Cain, I'm going to take Cain."
Velasquez, a former two-time heavyweight champion, had his career badly marred by recurrent injuries that forced him out of action in his prime. He still managed to score some notable wins against the likes of Brock Lesnar and Junior dos Santos in his legendary career.
Who do you think is the greatest MMA heavyweight of all time?