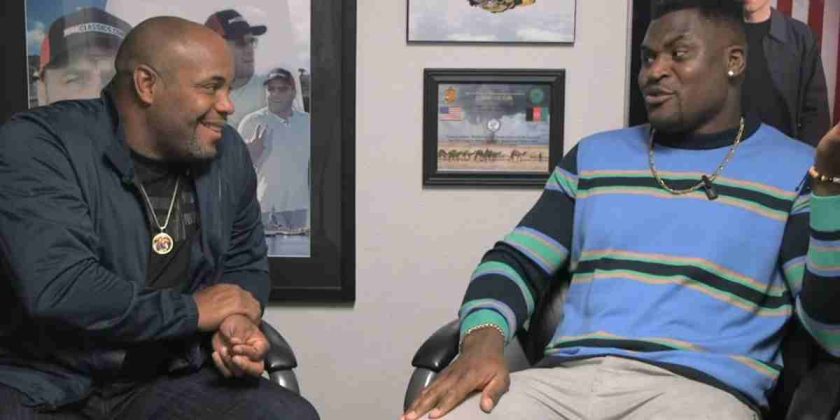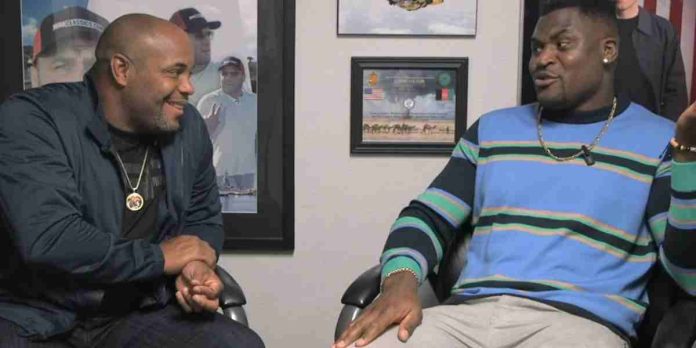 Daniel Cormier has come to Francis Ngannou's defence after he was accused of parting ways with the UFC because he didn't want to fight Jon Jones.
Ngannou parted ways with the UFC after the two parties failed to reach a deal, making way for a vacant heavyweight title fight between Jon Jones and Ciryl Gane. Dana White said that the former champ refused to accept a very lucrative contract, that would have made him the highest-paid heavyweight in the promotion's history. The UFC president added that 'The Predator' is in a position where he doesn't want to take any risks and wants to fight lesser competition for more money.
Daniel Cormier On Francis Ngannou And Jon Jones
Some fans have also accused Ngannou of dodging Jones, but Cormier disagrees with all of that. Speaking on his YouTube channel (as transcribed by MMA Junkie), 'DC' said that it's crazy to think that the Cameroonian would avoid Jones. He also told 'Bones' to toughen up because he's going to get a lot of flak if he wins the title without having beaten the reigning champ.
"Isn't it ironic that Jon Jones is fighting for a vacant championship? Do you guys remember what I went through when I won the (vacant light heavyweight) belt?" Cormier said. "Now it's different. Jon hasn't fought Francis before, but isn't it ironic that he's in this situation now? My advice to you, Jon, is get thick skin, because people will be unrelenting. Right now, because Francis left, it's almost like Francis avoided Jones. That's not true.
"Francis would've fought Jon Jones on any day of the week. Let's not get crazy, fans. Fans always come up with these ideas, but trust me: Jones, it's going to flip to, 'Is he the real champion, because he didn't beat Francis Ngannou?' if he wins that fight against Ciryl Gane. Which is not guaranteed, because Ciryl Gane is as good as they come."
Do you agree with Daniel Cormier?