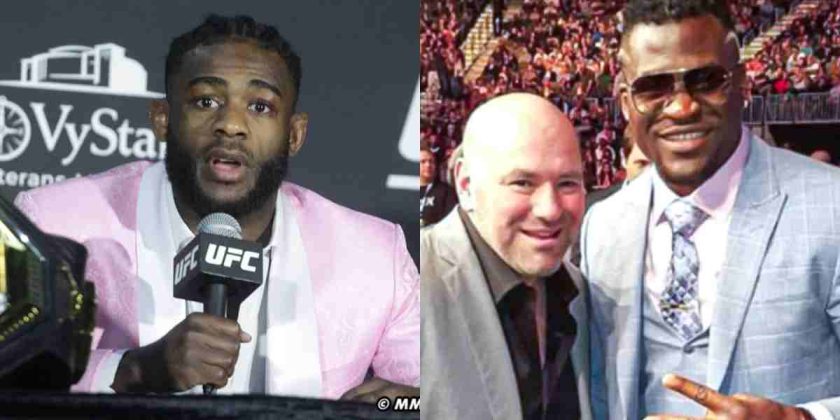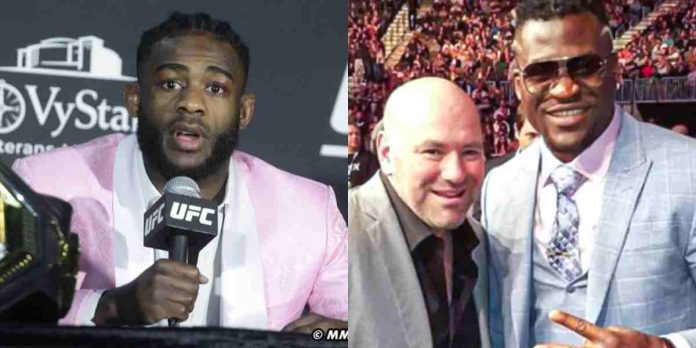 UFC bantamweight champion Aljamain Sterling believes both the UFC and Francis Ngannou messed up with the way they handled their contractual dispute.
Ngannou parted ways with the UFC this past weekend after the two failed to reach an agreement. According to Dana White, the Cameroonian rejected a lucrative offer that would have made him the highest-paid heavyweight in UFC history. The former champ's coach Erik Nicksick however revealed that money wasn't the issue. His pupil didn't agree to the other terms and conditions that were part of the new deal.
Whatever the reason, Sterling believes things could have been handled in a better way.
Aljamain Sterling On Francis Ngannou
In a recent appearance on MMA Fighting's The MMA Hour, Sterling said that he's sad because of Ngannou's departure because he thinks both parties needed each other.
"I'm actually saddened by that, I'm not gonna lie," Sterling said. "If I'm being honest, I'm going to say I think both sides of the party messed up. I think Francis needs the UFC in regards to continuing his rise into the mainstream. People know who he is, but I think for him to get to that next level, if he beats a guy like Jon Jones. That's undeniable. Now he goes out, he's a free agent — how much money is he really going to generate from these other promotions? I don't know. I have no inside information to know what that looks like. Can he get the Tyson Fury fight? If he does that, OK, good for him, because I think that's going to do huge numbers — maybe.
"Maybe people don't think he has a chance. But if it's the small gloves — like they were teasing the small gloves — that's a very interesting boxing fight. So I look at it like that and I look at the UFC, you let the baddest man on the planet walk. Over what? Because the guy wants to do a boxing fight while he's still under contract? Conor [McGregor] did it. Why can't Francis do it? And I don't know if that's the reason why they didn't agree, I'm sure there's a bunch of things we don't see behind closed doors."
Do you agree with Aljamain Sterling?