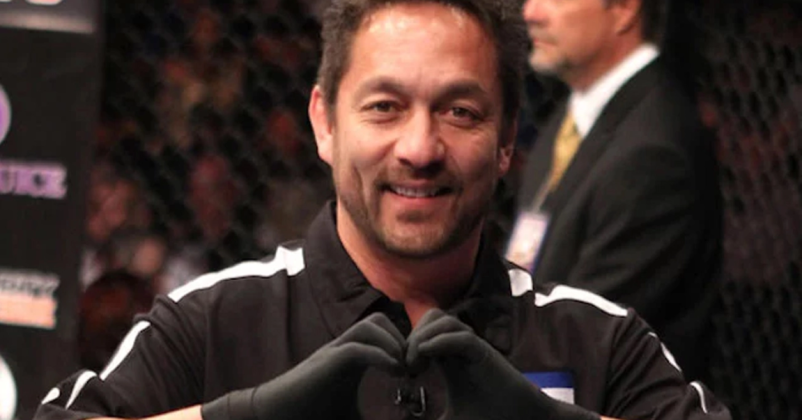 Referee Mario Yamasaki thinks he receives unfair criticism for his questionable refereeing.
Yamasaki was part of the UFC refereeing team for nearly three decades, where he had a number of questionable moments before he was ousted in 2018 after his poor showing during the flyweight fight between Valentina Shevchenko and Priscila Cachoeira. 'The Bullet' battered and bloodied the UFC newcomer before choking her out in a fight that many thought should have been stopped earlier. Yamasaki received a lot of flak but defended his call by saying that he allowed 'Pedrita' to be a warrior.
After the fight, Dana White slammed the veteran referee by saying that "I think he's disgusting, and I never want to see him reffing ever again."
Mario Yamasaki On Dana White
In a recent appearance on Talkin' MMA (as transcribed by MMA News), Yamasaki said that Dana was 'too harsh' on him.
"Let's say I referee 800 fights, and I f***ed up in four," Yamasaki said. "The only thing that shows in my history are the four f***ed up fights that I did, because those are the ones they keep pushing, pushing, pushing. What Dana said about me, 'Oh, he'll never step foot in the Octagon again, blah, blah, blah,' those are the things that show most, not my 796 fights that I did right. They don't care. They only care what you did wrong.
"I think Dana was a little too harsh on me, because I'm not that bad. 20 years there and he always came to me, we'd talk a lot, and for him to just be a media guy, and destroy a guy, that wasn't that bad."
Do you agree with Mario Yamasaki?