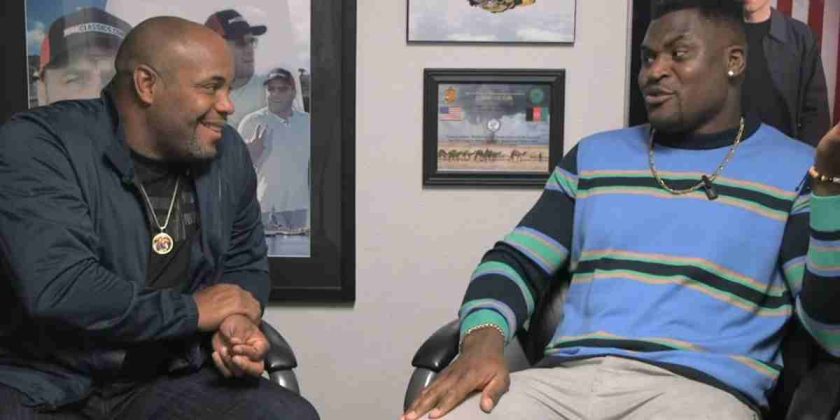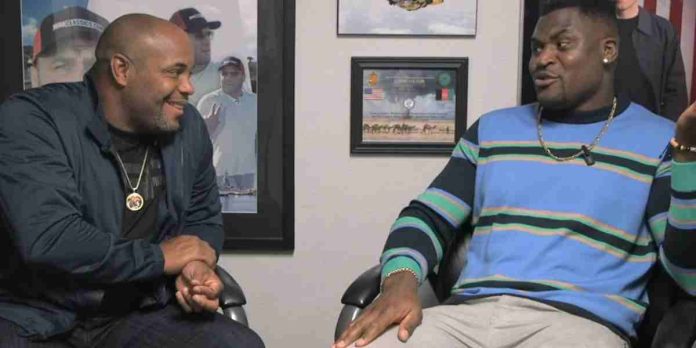 Daniel Cormier has apologized to Francis Ngannou for a comment he made in the past about him parting ways with the UFC.
Ngannou left the UFC in January and signed with the PFL in May, where he signed one of the biggest deals in MMA history. Earlier this week, the Cameroonian took another step towards greatness after announcing his professional boxing match against Tyson Fury, which will take place in Saudi Arabia in October.
Between January and May, Ngannou failed to reach a deal with three different promotions, and his boxing match wasn't moving in the right direction too. To that end, Cormier advised him to bite the bullet and re-sign with the UFC.
After Ngannou vs Fury was announced, however, Cormier apologized for his comment.
"First off, I'm sorry, Francis," Daniel Cormier said on his DC & RC show on ESPN (as transcribed by MMA Junkie). "I want to fumble your bag, too, Francis. Can I ask you a question? Do you have to be a little bit naive to go out in that world like that and know your value to the point that you will even, when it looked dark, to stand on your loyal and go, 'It'll happen for me…'
"It's a crazy, crazy turn of events for Francis Ngannou, but we are both insanely happy for him. I want to be wrong in this situation. I'm happy that he's getting paid in that way."
According to Fury, Ngannou will make at least ten times the amount he made in his most recent fight in MMA against Ciryl Gane at UFC 270, where 'The Predator' took home $700k.
Will Francis Ngannou pull off the upset against Tyson Fury?