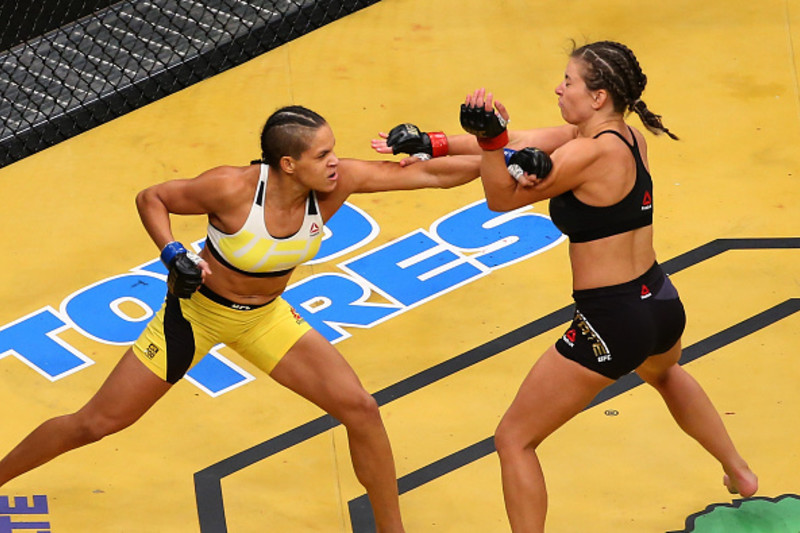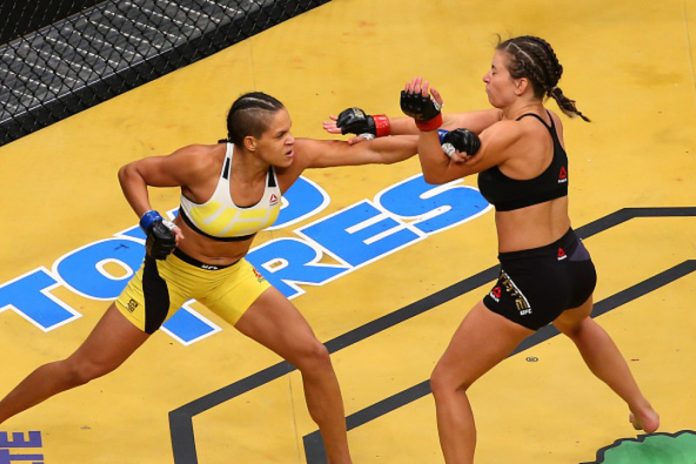 Miesha Tate has nothing but respect for former two-division UFC champion Amanda Nunes.
Nunes last fought at UFC 289, where she defeated Irene Aldana by a comfortable decision to make another successful bantamweight title defense. In her post-fight interview, 'The Lioness', who also held the featherweight belt, announced her retirement from the sport.
Julianna Pena didn't appreciate Nunes' decision since she claims the Brazilian ran away, but Tate, who has tasted Amanda's power before, is happy that the former champ-champ has retired because she thinks nobody had a chance against her.
"There was no way any of us were beating her, so thank God," Tate told MMA Junkie and other reporters Thursday on the UFC Hall of Fame red carpet. "Because now the division is wide open, and I believe I'm one fight away (from a title shot). I know that probably sounds wild. Some people are like, 'Wait a minute.'
"But if you think about it, since my return, I had a really dominant finish win, and then I had a very close decision loss to a top-five girl in Ketlen Vieira. So although I haven't been super active, I still think with a bang of a comeback at 135 against a top-quality opponent, at least my name could be dropped in the bucket. I'm not saying that I would be picked for sure, but I'd like to at least be talked about in being in contention."
Tate, who was scheduled to face Mayra Bueno Silva at UFC on ESPN 49, pulled out of the fight due to a hand injury and is currently in rehab. The former champ eyes a return to the Octagon in October.
Will Miesha Tate become a two-time UFC bantamweight champion?