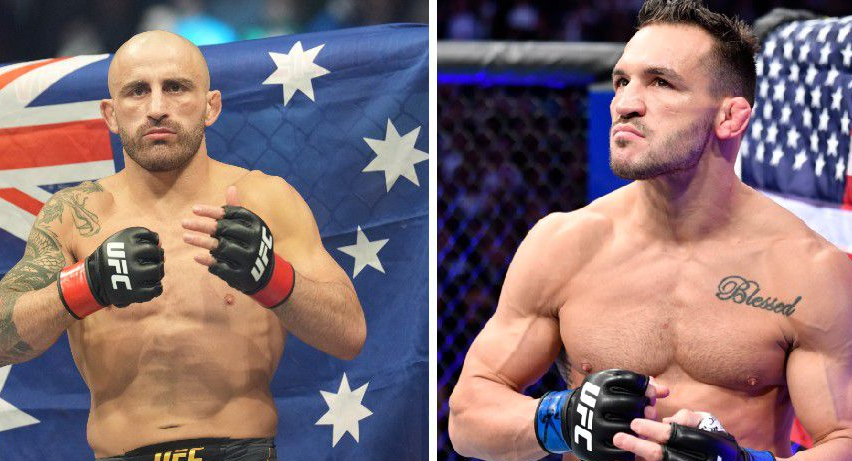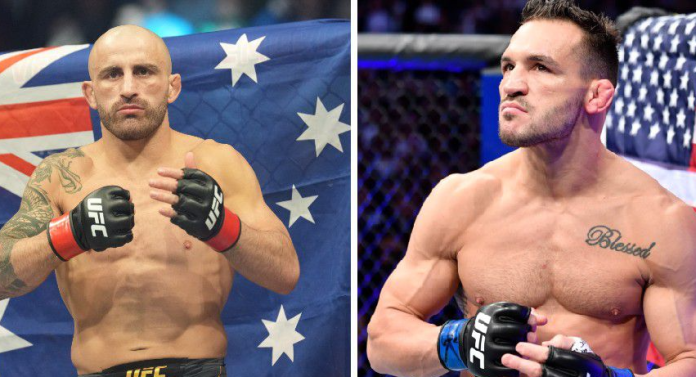 Michael Chandler is full of praise for UFC featherweight champion Alexander Volkanovski following his impressive title defense against Yair Rodriguez at UFC 290.
Volkanovski, who's undefeated at featherweight, made his fifth successful title defense by battering Rodriguez for two rounds before finishing him in the third by a TKO. In his 145-pound prior to that, he had dominant Max Holloway in their trilogy.
For his incredible performances at featherweight, and even at lightweight, where he gave Islam Makhachev a run for his money at UFC 284, Volkanovski is garnering a lot of praise. Recently, Chandler said that the Aussie is the most complete fighter on the UFC roster right now.
"Is Alexander Volkanovski unbeatable?" Chandler asked on his YouTube channel. "Alexander 'The Great' is just that. I break it down to three C's why I think Alexander Volkanovski is the most unbeatable — not just unbeatable champion, but the most unbeatable guy in the entire world. There's a reason why he's the pound-for-pound No. 1.
"I break it down to three C's. Completeness, cardio, and composure. He is the most complete fighter that we have on the roster in the UFC. The most complete fighter in the entire world. The ability to be at home and be two to three to four steps ahead of his opponents in every single position in a fight. On the feet, navigating and negotiating the distance. Navigating and negotiating the striking. His plethora of strikes that he has. Very basic. He doesn't try to get crazy out of his comfort zone even with how dominant he has been."
With Yair Rodriguez in the rear-view mirror, Volkanovski will likely put his title on the line against undefeated sensation, Ilia Topuria, although a rematch with Makhachev is also on the cards.
Who can stop Alexander Volkanovski?