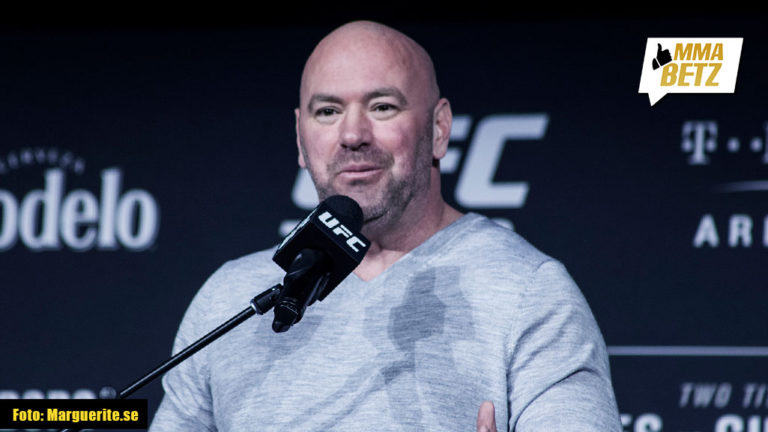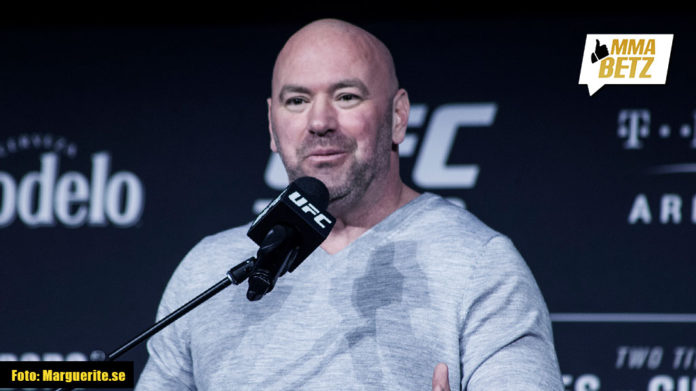 Based on his experience in the fight game, UFC president Dana White says that the path Diego Sanchez is taking leads to nowhere.
Sanchez was released from the UFC earlier this month, after he failed to submit proof that he was medically fit to compete against 'Cowboy' Cerrone at UFC Vegas 26. Since then, 'The Nightmare' and his manager and trainer Joshua Fabia have thrown a string of allegations at the UFC bigwigs, as well as leaked footage of the fighter meeting at UFC 253 and their phone call with UFC lawyer Hunter Campbell.
The Movie Doesn't End Well
Speaking to TSN (as transcribed by The Mac Life), Dana said that he wishes Sanchez the best, but he anticipates a sad ending to his story.
"Unfortunately all these guys and girls are grown men and women and can do whatever they want," Dana said. "And all of us, there's all these paths we can choose to walk down in life and Diego has chosen this path. I wish him luck.
"The thing that baffles me even more is that do they think those videos make us look bad or them? I don't know. The whole thing is nutty. I've been in this game for a very, very long time and I've seen this movie and I know how this movie ends, and it's actually a sad story."
Response To Allegations
Sanchez has also accused Dana of ghosting him on a number of occasions, but the UFC president objects to the allegations, saying that the UFC veteran knows he could have reached out to him whenever he wanted.
"He's a grown man and he can do whatever he wants to do. He's free, like they put it, can do whatever he wants to do," Dana said. "They can say whatever they want to say. Good luck to them. This type of stuff, I've been dealing with this my whole career. None of this stuff bothers me, I don't care, it's unfortunate. I always liked Diego, Diego says he's been trying to talk to me. Diego can pick up the phone and talk to me whenever he wanted to. When he wanted to text me, he would text me.
"We did have that incident where they were claiming they were left at the airport, as soon as I found out that happened, I called and I apologised to him up and down. He knows. He knows what's going on, he knows what the deal is. As far as that other guy? I don't even know him, I've never met him. Apparently, he knows a lot of things about me, but I don't know anything about him. That's it."
'Cowboy's' Future
At UFC Vegas 26 this past weekend, Cerrone suffered a brutal first-round TKO loss to Alex Morono, who stepped in on less than a week's notice to replace Sanchez. Despite losing five of his last six fights, 'Cowboy' told ESPN in his post-fight interview that he has no plans of retiring.
"Absolutely not [my last fight]. No way. I'll never go out like this," Cerrone said. "I will, 100 percent I'll know [it's the last fight] and I'll come in and s*** hopefully I go in whipping ass right off. There's no way I'd end like this. I couldn't let my legacy end like this."
'Cowboy', who decided to move down to lightweight after his draw with Niko Price at UFC Vegas 11, agreed to fight Sanchez, and then Morono, at welterweight. For being a great company man, Dana said that he's going to give him another fight to redeem himself.
"So 'Cowboy', again, steps up. Diego falls out of the fight, he steps up, and takes a last-minute replacement, co-main event," Dana said. "What he wants to do — he accepted the Diego fight because they both said they would fight at 170 — he wants to move down to 155-pounds and get another fight, and I'm going to let him do that."
Do you want to see Diego Sanchez and 'Cowboy' Cerrone continue to fight?
See also: