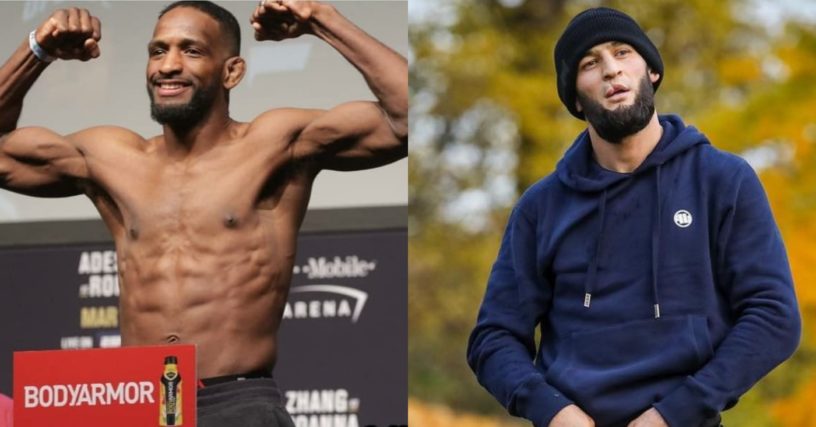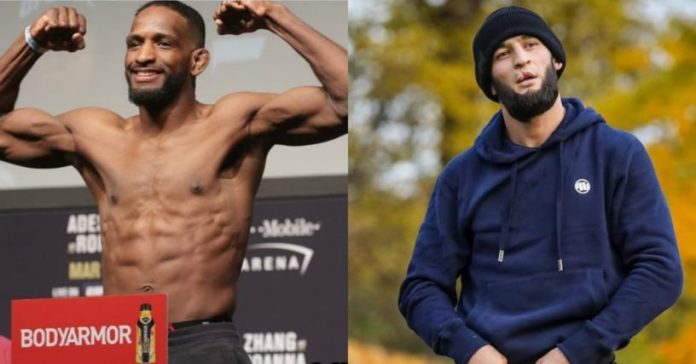 Top ten UFC welterweight Neil Magny is open to fighting Khamzat Chimaev next, but he won't sit around and wait for him.
Magny returned to winning ways this past weekend, scoring an impressive unanimous decision victory against Geoff Neal at UFC Vegas 26. His next outing could potentially be against Chimaev, who has traded online barbs with 'The Haitian Sensation' in recent months, with both vowing to 'slap' each other.
Won't Sit Around And Wait
During the UFC Vegas 26 post-fight press conference (as transcribed by MMA Junkie), Magny said that he's down to settling the score with Chimaev inside the Octagon if he proves that he's really healthy and up for the challenge.
"I'm at this point where Khamzat is this great competitor. I can definitely fight him and propel my career forward. But at the same time, I can't put my career and life on hold to hope that he's better," Magny said. "The guy has pulled out of three fights over the last few months. So for me to kind of put all my eggs in one basket and wait for him and hope that he's ready this summer, it's just foolish on my end.
"I think if he prioritises getting healthy and can actually complete a camp and show up to a fight, then sure, that's a fight that I'm definitely interested in. But as far as putting my life on hold for him, I have things that I want to accomplish and time is not my best friend at this point, so I can't wait around for him."
Providing For His Family
Magny has amassed an 18-6 record since making his UFC debut in 2013. His end goal is to become the welterweight champion, but his primary objective is to provide for his family. At 33 years old however, he understands that he's in a race against time, so he doesn't want to sit around and wait for fights.
"At the end of the day, the title shot and becoming a UFC champion is the end goal. But I have to be realistic about the path I take to get there," Magny said. "I'm one injury away from never fighting again. I'm one opportunity away from never fighting again. So I have to be cautious of that and be aware of that. I do have a son to provide for, so thoughts do cross my mind when it comes to how long I'm sitting around and waiting for my next fight. At the end of the day, the gold belt would be great. But providing for my family is my number one goal at this point."
Chimaev Calls Out Magny Again
Now that he's fully recovered from the lingering effects of COVID, Chimaev plans to make his return in August. Taking to social media after Magny won at UFC Vegas 26, 'Borz' said that he wants to fight four times this year, twice at welterweight and twice at middleweight.
And Chimaev wants to kick things off against Magny upon his return to the Octagon.
Who do you think wins a potential welterweight showdown between Neil Magny and Khamzat Chimaev?
See also: