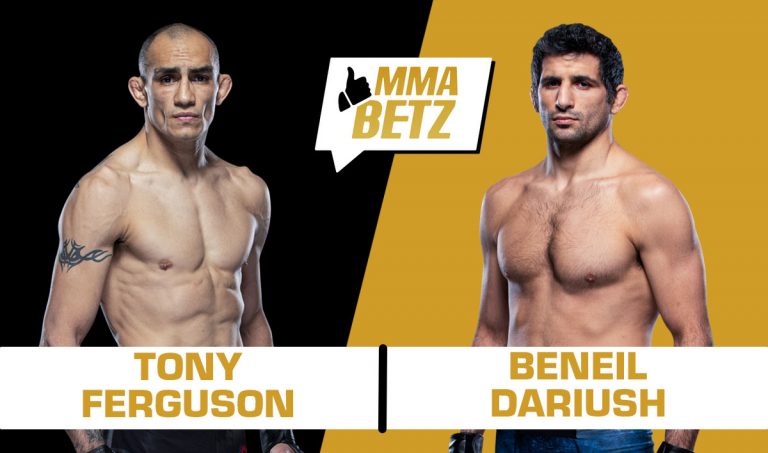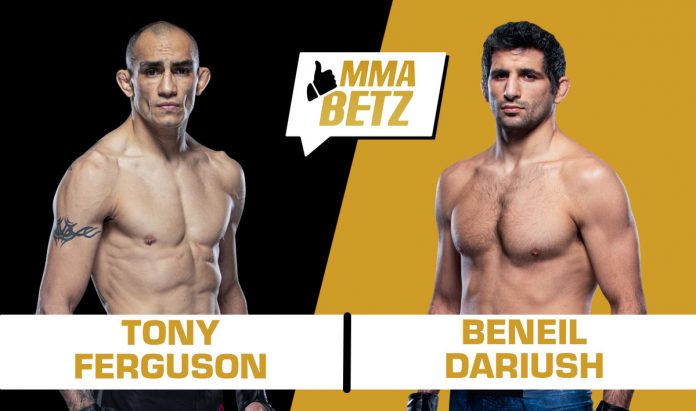 UFC 262 goes down this weekend at the Toyota Centre in Houston, Texas. In the co-main event, Tony Ferguson takes on Beneil Dariush in a must-win lightweight fight.
Ferguson has lost two on the bounce, after getting outclassed by Justin Gaethje and Charles Oliveira. On the other hand, Dariush has won six in a row, but 'El Cucuy' is certainly a step up in competition for him in this top ten lightweight showdown.
Analysis And Prediction
Ferguson is going through a tough phase in his career, suffering back-to-back defeats after his incredible twelve fight win streak, with many people questioning whether he still has it in him. This is his chance to prove all his doubters wrong.
Dariush is an extremely well-rounded fighter. He's primarily a grappler, who's constantly improving his striking, and possesses vicious knockout power. Ferguson loves to create carnage on the feet, and a lot of his success in the past has been the result of him overwhelming his opponents with sheer pace and pressure. However, it'll be interesting to see whether he makes adjustments to his game after two losses in a row.
Given he fights the same way as we've come to expect from him, Ferguson has the edge on the feet, as far as statistics are concerned. He lands 5.51 significant strikes per minute on average, while Dariush lands 3.87 significant strikes per minute. Defensively, the Iranian-born American is better, as he absorbs 2.65 significant strikes per minute, while the former interim champion absorbs 3.5.
Ferguson does tend to get carried away and engages in firefights, where he often gets hurt. Dariush has enough knockout power in his hands to earn a stoppage win at UFC 262. The California native has also looked slower and sloppier in his last two fights, and doesn't seem to possess the same degree of sharpness he once had. He has however trained with the world renowned boxing coach Freddie Roach in recent months.
Much of the action will be in the grappling department because that's where Dariush feels at his best. Ferguson isn't a hard man to take down, but he welcomes a grappling exchange because he's very tricky off his back. The Kings MMA representative has the skills to control Ferguson as Charles Oliveira did at UFC 256, but it will be an interesting battle nonetheless.
Ferguson certainly has a good chance of winning this fight if he creates the chaos he's known for, but Dariush has proved time and again that he's a legitimate contender.
Prediction: Beneil Dariush by decision
Betting Odds:
Tony Ferguson (+147)
Beneil Dariush (-172)
Who do you think wins the UFC 262 co-main event between Tony Ferguson and Beneil Dariush?
See also: