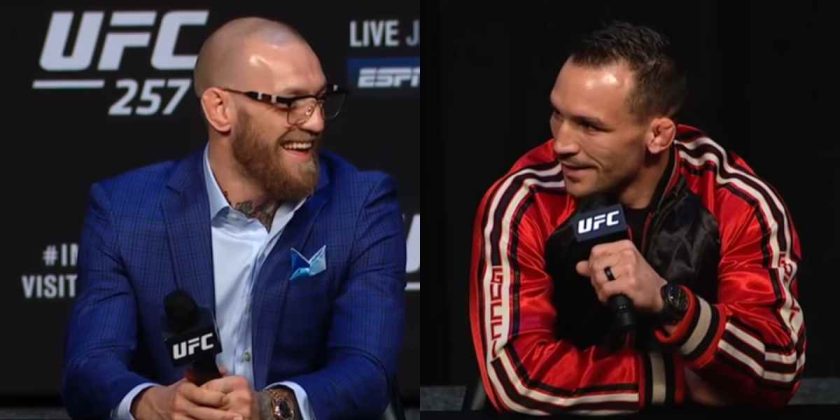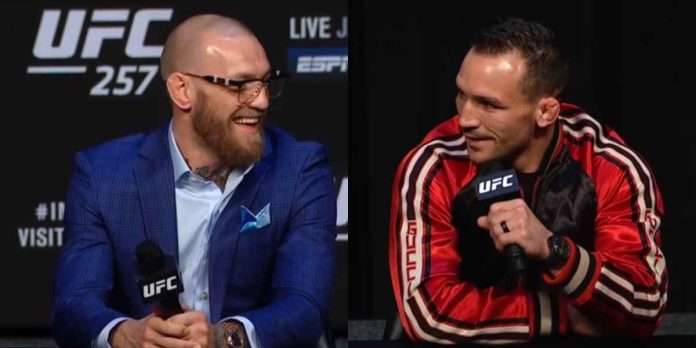 Conor McGregor has responded to Michael Chandler's prediction for their upcoming fight.
McGregor will coach the upcoming season of The Ultimate Fighter opposite Chandler later this year, with the two locking horns at the end of the season at a date and venue that are yet to be decided. The former Bellator lightweight champion had long been eyeing a blockbuster fight against the Irishman and he is over the moon to have finally bagged it.
When asked how he thinks the fight will play out, Chandler predicted that he will submit McGregor in the second round because he believes he's more weapons.
"I'm going to get in his face, make him take a backwards step right away," Chandler said. "He's going to feel my presence from the very beginning of the fight and then from there wherever the fight takes us. If I want to pick him up and put him down, I can pick him up and put him down and put a beating on him and get a submission that way. I believe I finish Conor in the second round. That's my 'Mystic Mike' take on this, later on this year whenever it is."
Conor McGregor Responds To Michael Chandler
McGregor laughed off Chandler's comments in a recent tweet.
The fight is expected to take place in August or September, but McGregor still hasn't re-entered USADA's testing pool first, which requires six months of regular testing.
"As we've confirmed before, as of today, Conor McGregor has not been re-enrolled in the USADA testing pool, which he would have to be in for a minimum of six months and have at least two negative tests prior to any competition," A USADA representative said in a recent statement.
McGregor last fought at UFC 264, where he lost by a doctor's stoppage after breaking his tibia seconds before the end of the first round.
Who do you think will win the blockbuster matchup between Conor McGregor and Michael Chandler?